Communicating with External users
Create tickets to deliver proactive support to your customers, and keep all your correspondence together by sending external emails from a ticket.
This blog will show you how to create new tickets and create an external email in a ticket.
The process of this is as follows:
Customer sends an email that is raised as a ticket.
User replies to email via helpdesk and will be received by customer via email.
Back and forth communication between client and user takes place.
1) Create ticket via email as a customer (Hotmail, Gmail, Yahoo, etc.)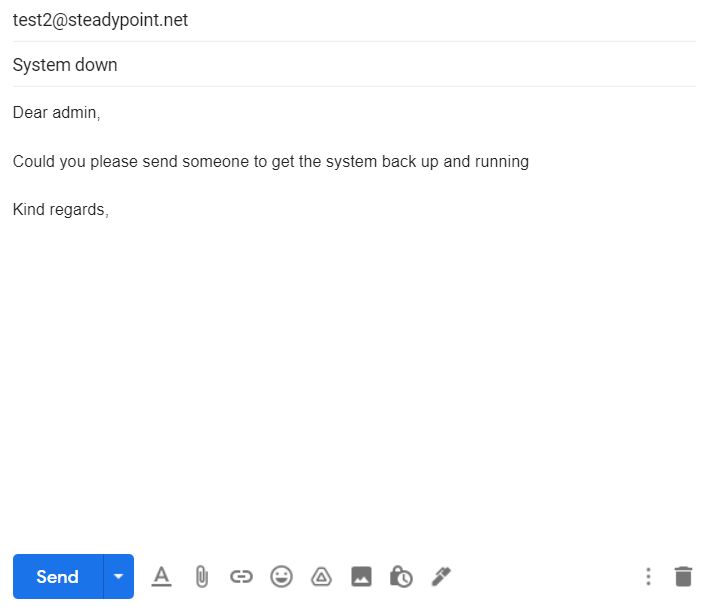 2) Client will receive an email confirming their email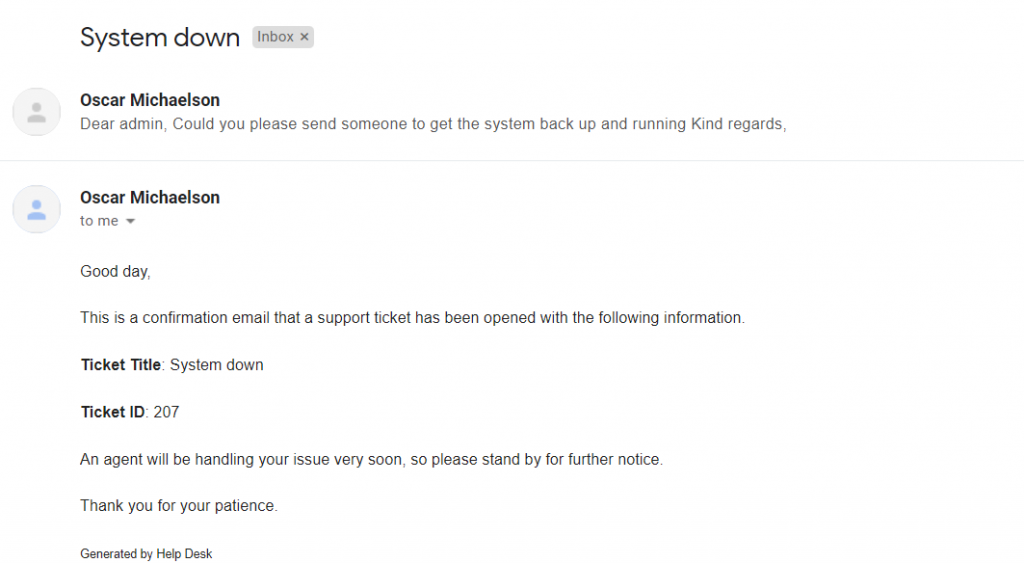 3) The assignee will open the ticket and it will look like this: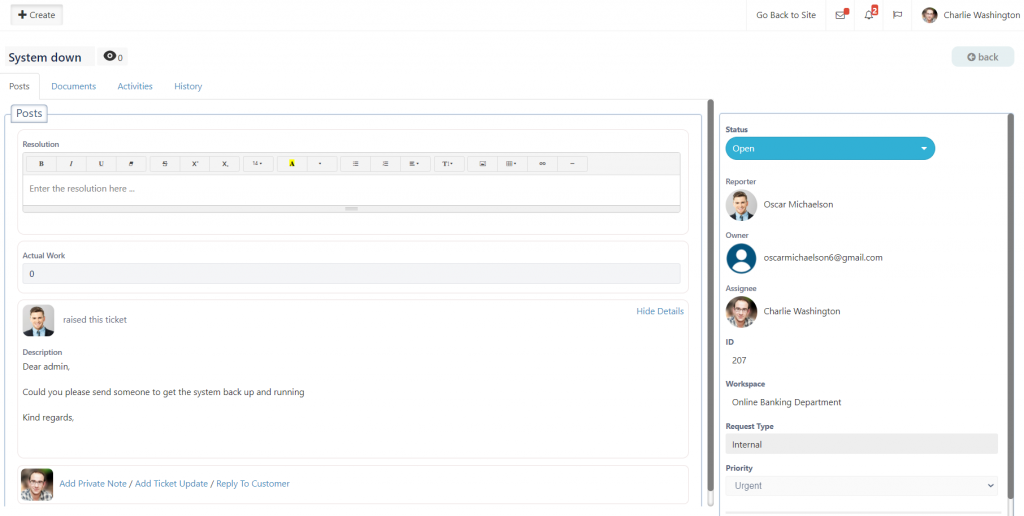 4) Private Note, Ticket Update and Reply to Customer
Private note: a personal message only visible by yourself
Ticket update: updating ticket changes for internal users to see
Reply to customer: to have direct contact with the external customer

For example: Reply to customer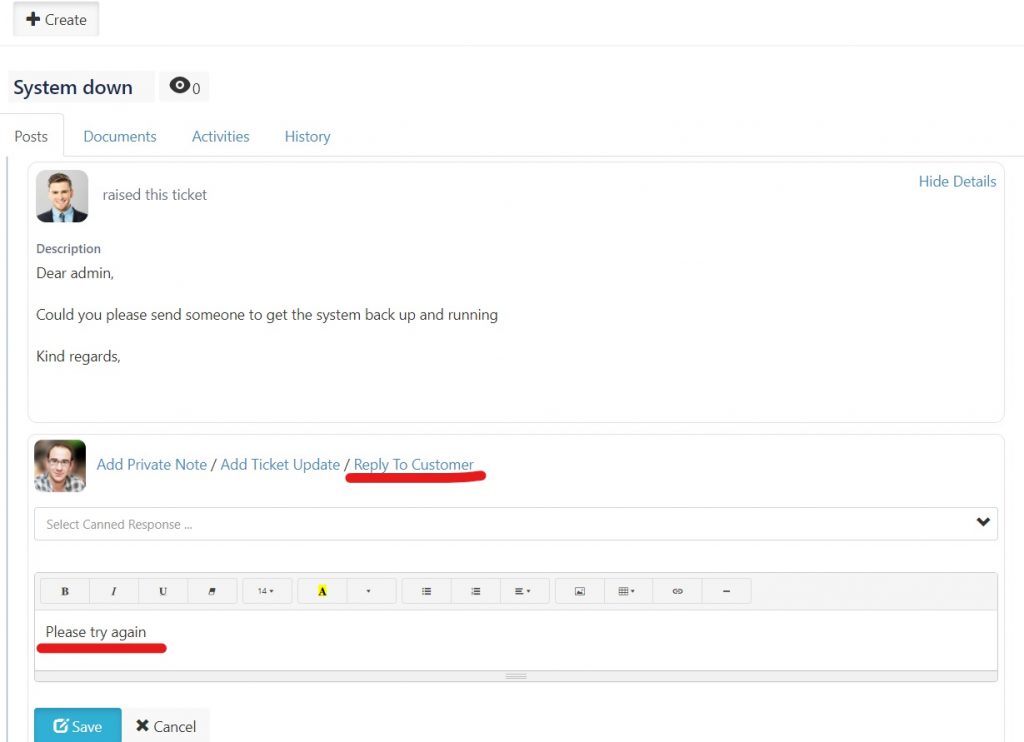 5) The customer would receive the reply via email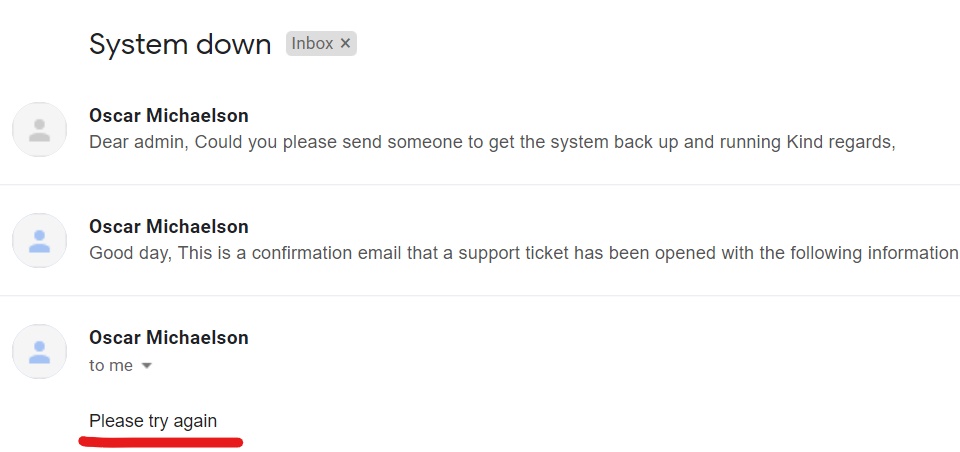 6) Customer can then reply via email back to the user (+add attachments)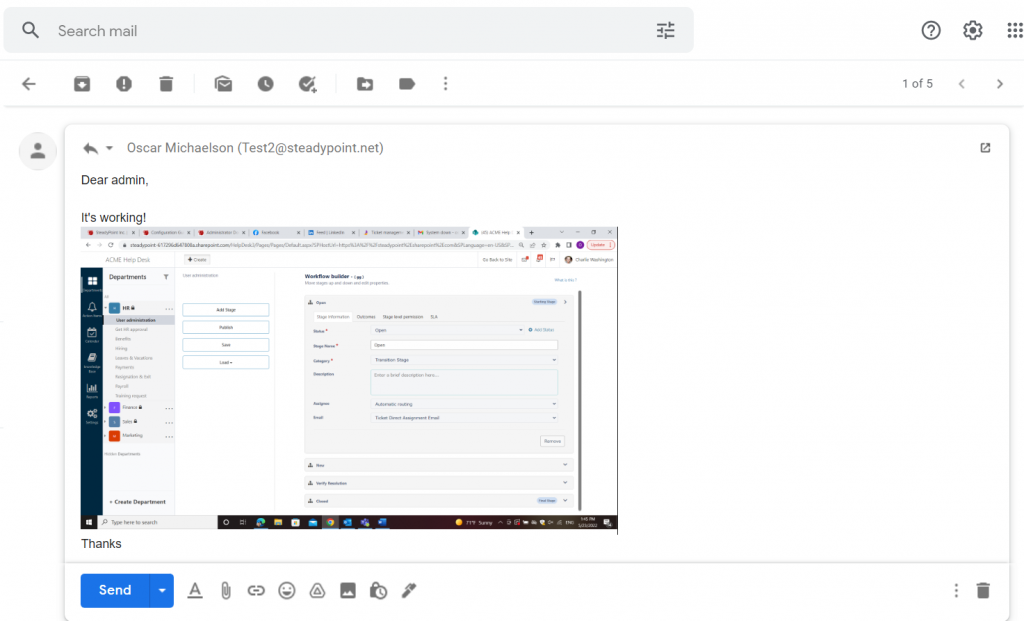 7) The email will be attached and sent to the helpdesk under the ticket
The image attached can be opened from Documents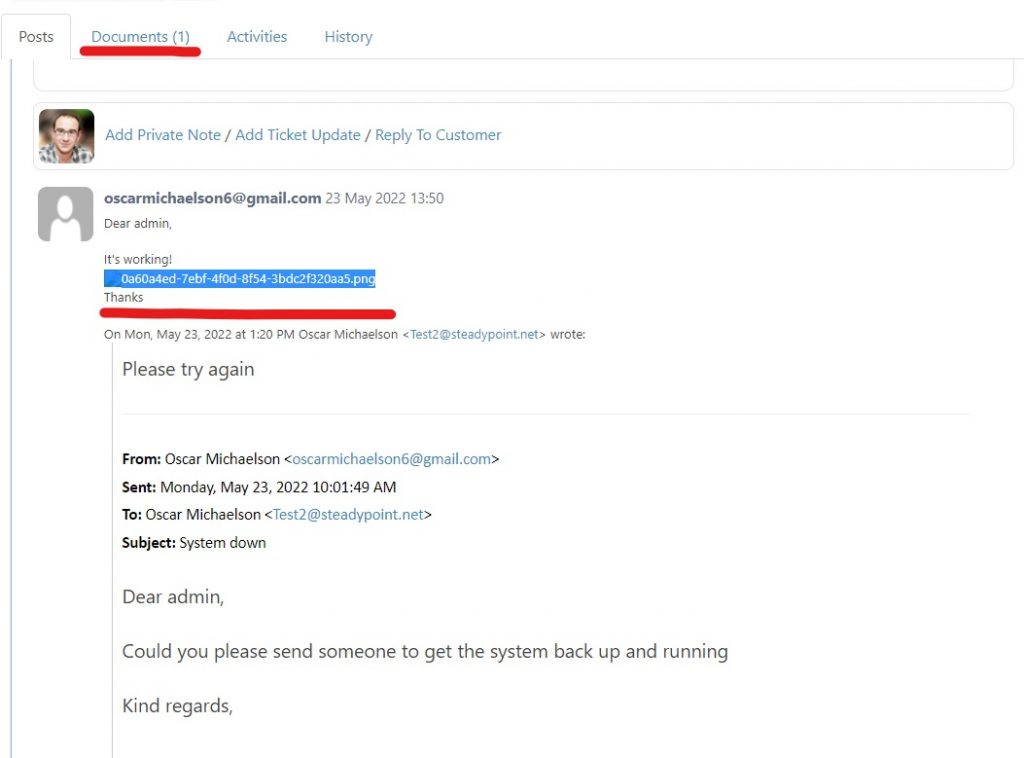 Select the image to open attachment