SteadyPoint Helpdesk Update 1.0.3.0
Your feedback has always fueled our improvements, helping us to work on things that really matter and bring value to your everyday work. Today, we're excited to present SteadyPoint Helpdesk 1.0.3.0 that brings long-awaited improvements. Let's get them uncovered!
Highlights
Delete attachments
A new trigger reaction: send email to ticket owner's manager
Form submission: add watchers during ticket creation
Updated default workflow
View a group's members
General Enhancements:
Error message: No internet connection
Save resolution
Clickable headings
Consistent ordering
---
SteadyPoint's Customer Portal is a communication system that users can access through login credentials. By checking out this portal, requesters can create tickets, view, and track the progress of their own tickets so that they have an up-to-date view of resolution activity.

---
From now on, you're no longer required to handle related or repetitive requests one by one. With link tickets, you can aggregate these tickets and solve them with speed and confidence.
There are a number of links you can add between issues including block, is blocked by, clone, is cloned by, duplicate, is duplicated by, cause, is caused by, and related to.

---
Delete attachments
We're rolling out an improvement to the attachments feature. Users not only can add attachments but also can delete them with these actions being recorded and added to ticket history.

---
A new trigger reaction: send email to ticket owner's manager
Sending emails to ticket stakeholders (i.e. assignee, reporter, watcher, etc..) is something we have in Helpdesk. However, sending an email notification to the requester's manager was not visible in ticket timelines. So, what if you want to let the owner's manager know that a ticket has been submitted by one of his employees? Simply, utilize the newly-added trigger reaction and send the owner's manager an email to make him aware of this new request.

---
Form submission: add watchers during ticket creation
Watchers can be added to tickets either manually after creating a ticket or automatically using default watchers functionality and the triggers module. In this release, we've added a new field to ticket submission form to allow requesters to add watchers in the creation phase. This is to keep people like a department manager or company owner informed of a ticket's progress. Emails will be sent to each operator you've added as a watcher each time the ticket is updated.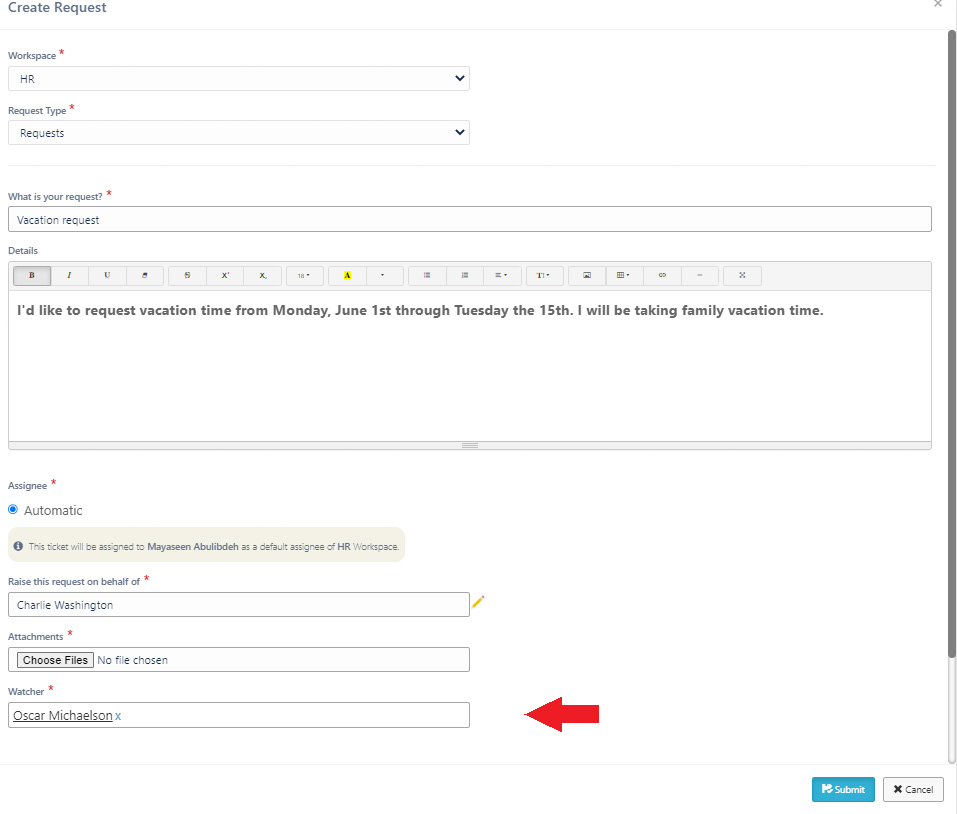 ---
Updated default workflow
This release comes with an updated default workflow that has been created based on industry best practices. The default workflow includes the following stages: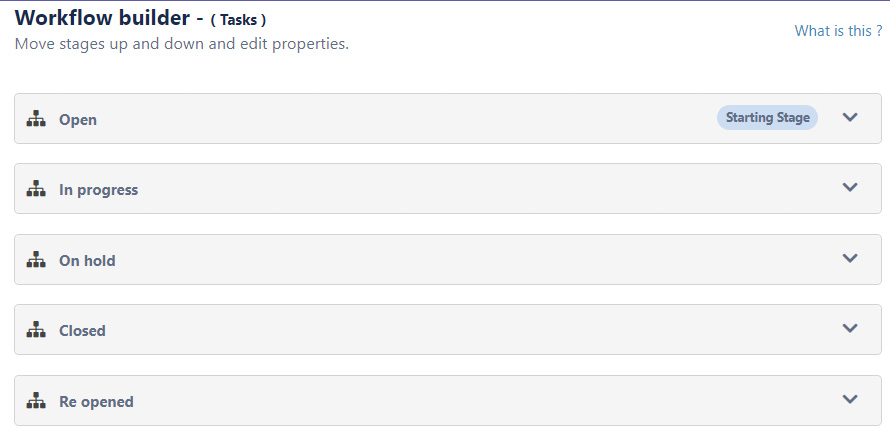 Users can use the updated workflow as is, or customize it to suit their needs.
---
View a group's members
You can easily view the members of an assigned group by hovering your pointer over the group name and clicking the arrow icon.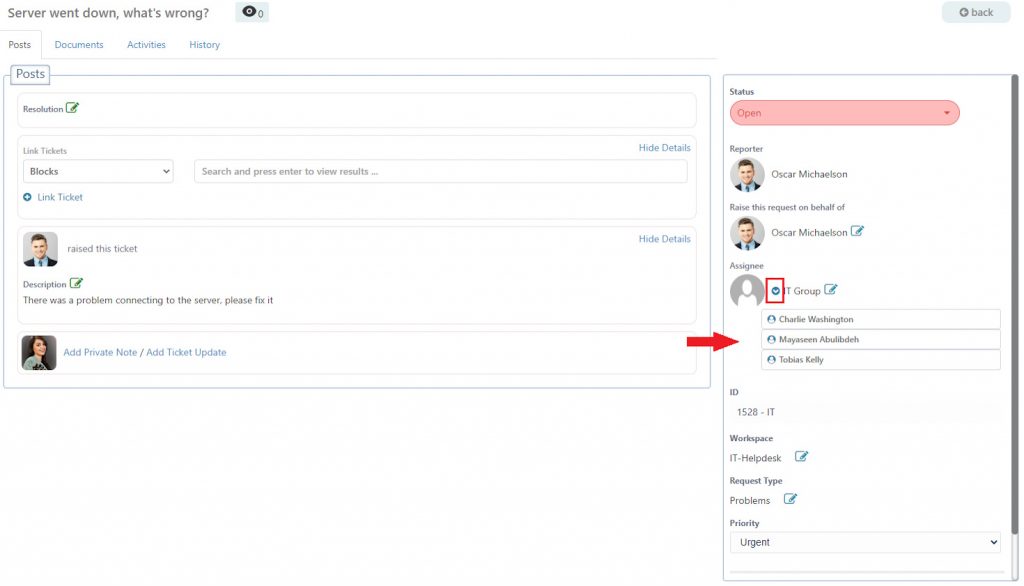 ---
General enhancements
Error message: No internet connection
Don't you have a working internet connection? Okay, Helpdesk will notify you immediately.

Save resolution
We've added a save resolution button to enable users to save and edit their resolutions without the need to move their assigned tickets forward into next stages.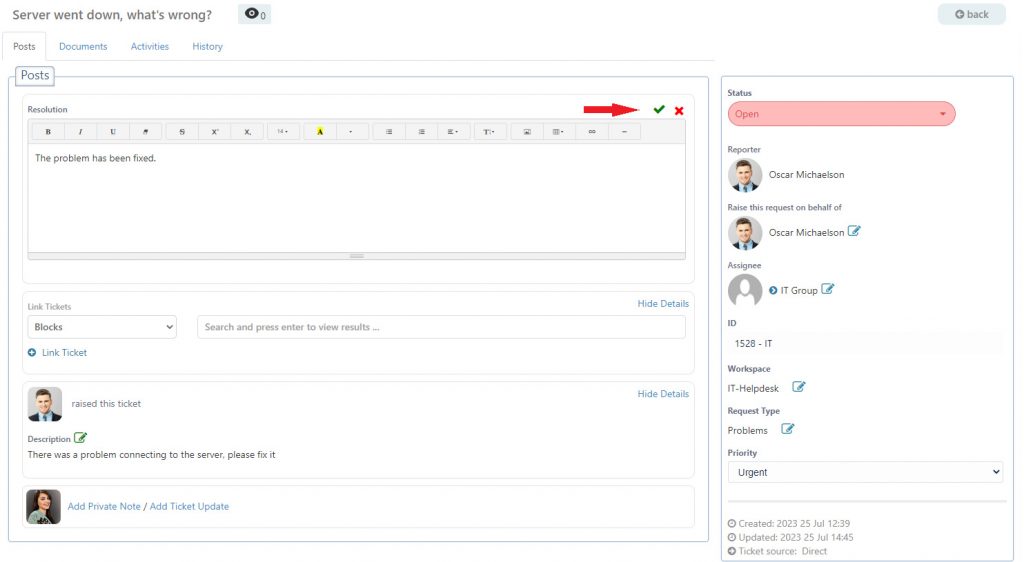 Clickable headings
If you're in a request type view, and want to go back to the workspace view, then we made the heading clickable for such a case.

Consistent ordering
We've kept a consistent list of workspaces that appears both in your side navigation panel and in the ticket creation window.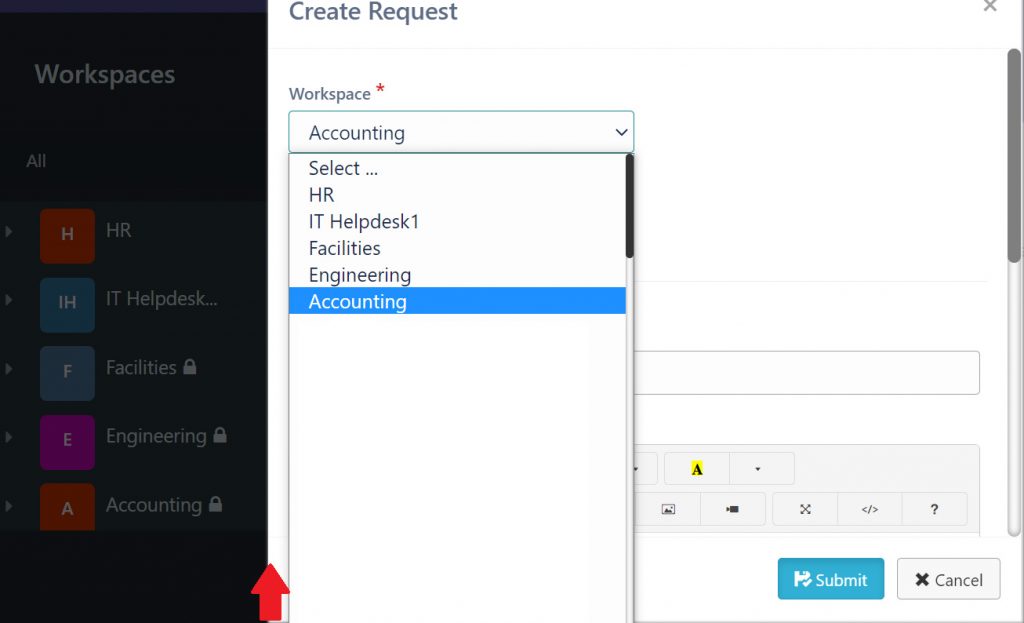 ---
Our journey with bringing all your favorite features to your Helpdesk is just beginning. So stay tuned for more updates on our progress.