SteadyPoint Workflow Engine
SteadyPoint Helpdesk helps your organization automate business processes by creating workflows that are related to your operations, products, and services. 
Workflow streamlines daily operations by forming a stronger alignment between IT and the business, it keeps your work managed to quickly deliver your services with visibility of costs and assets. Hence, if you have well-defined and automated workflows then you will get the following benefits:
Time Optimization
Task Management
Manage SLA between different parties
SteadyPoint Helpdesk has default workflow that you can use without needing to make any changes, or you can start fresh and create your own. Likewise, you can copy them and use the copy as a basis to create your own.
Workflow Main Components
The workflow is a piece of work that can move between stages, the workflow has the following main components:
– Stages
– Tasks
– Notifications
1. Stages
Each workflow has an initial stage (Starting Stage) that can be assigned to one or more people who has the responsibility to choose the next stage, and a (Final Stage) without outcomes or transition to other stages.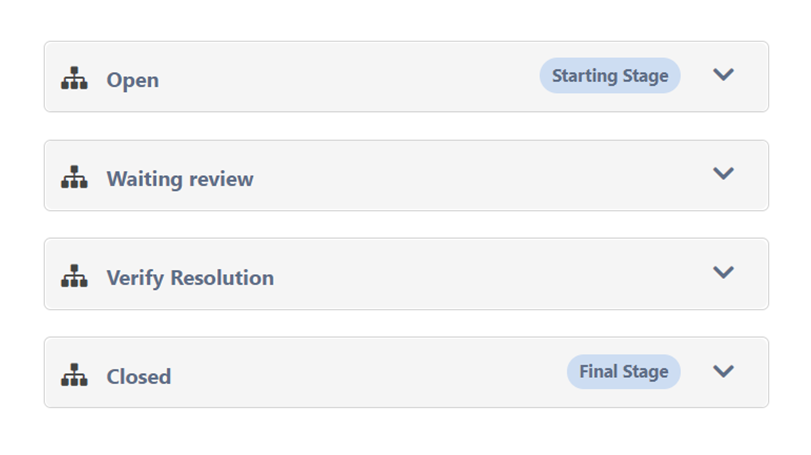 When designing the workflow, it is important to know the stage category:
Transition stage: is used as a transition for other stages where the assignee cannot decide the ticket resolution from this stage (e.g., Re-assign, Escalate, Postpone, …etc.).
Fixing stage: is knowing the resolution and finalizing by closing the ticket. It then forms the time for solving the ticket.
Ticket Actual Time= Sum of all stages with category "Fixing stage."
2. Tasks
Regardless the stage, there should be an assignee (user or group) at any time of the request lifecycle who is responsible for moving the current stage to the next stage.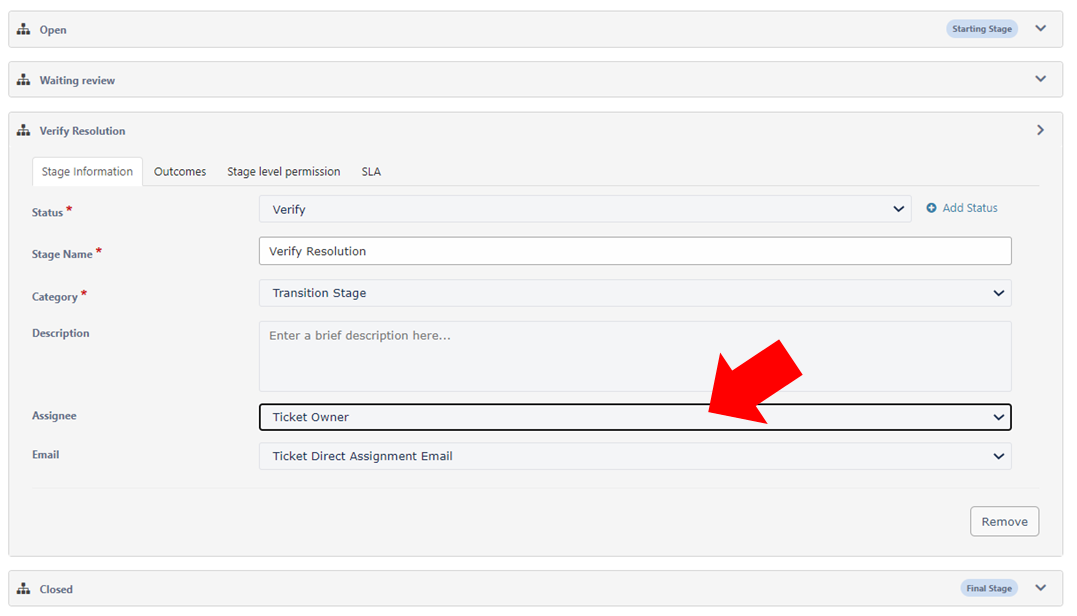 Upon assignment, the system creates an internal task for assignee with predefined SLA.
3) Notifications
You can create customer email notifications to be sent to the assignee once getting the stage assigned.