Permissions: only global admins can create new extensions and can be consumed by all users depending on their permissions.
Extension is a web part that you can add it to your Microsoft Teams and other solutions, it collects tickets from different Workspaces and requests types to show them outside the Helpdesk app. It is configurable enough to filter data and show columns that you care about.
No need to go to the Helpdesk app in web browser, just work from one interface in Microsoft Teams to create, edit, and collaborate on your tickets.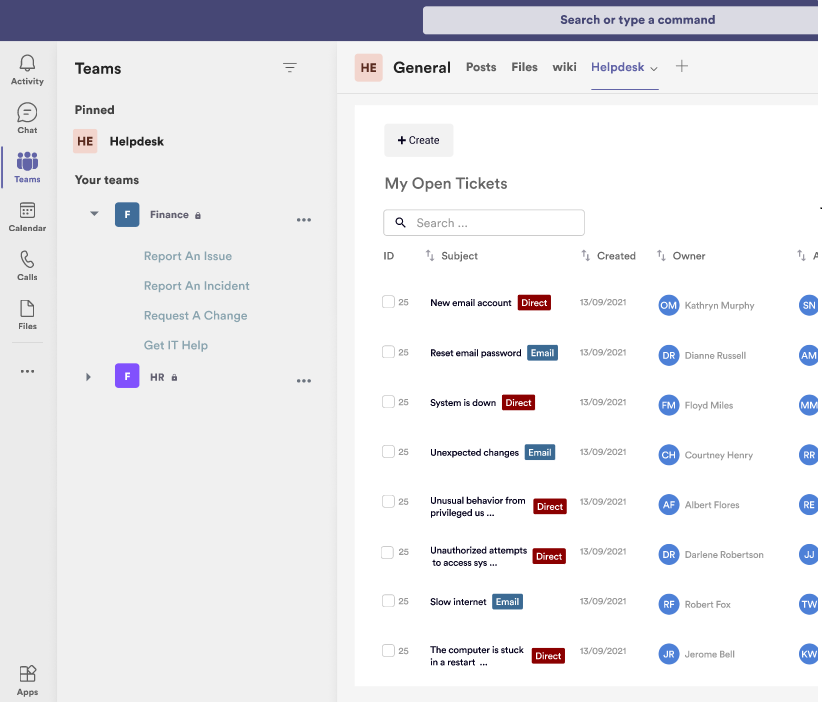 Creating an extension to MS Teams:
1- You need to make sure that you have a view set up.
2- Go to Settings > Data Management > MS Teams Extensions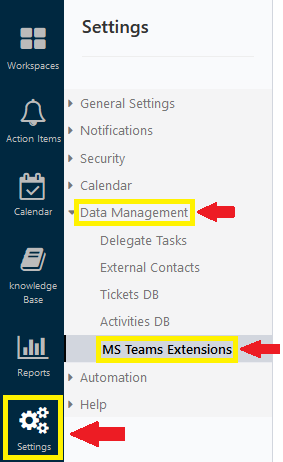 3- Click on "New Extension"
You can preview created extension with the ability to copy its link and add it to MS Teams.

4- Fill Extension form
Extension name: Choose any description name such as MS Teams
Public View / Views: Select one or multiple public views.
Default View: Choose the default view that will show once opening the extension.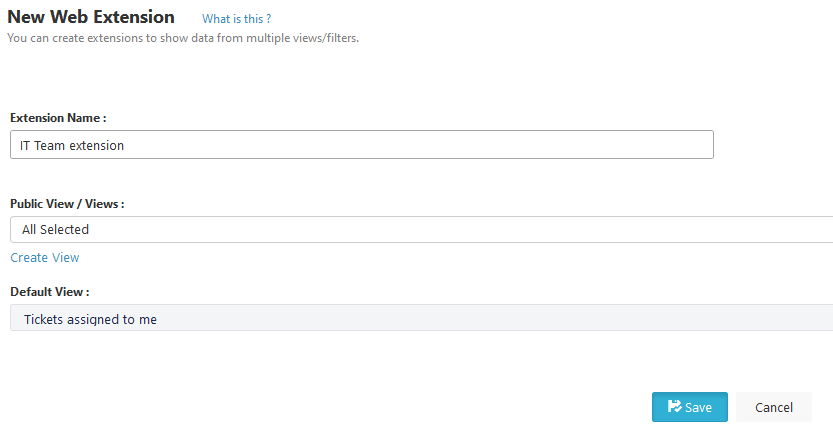 5- Click "Save"
6- Click on "Click here to copy"

7- Go to Microsoft Teams and add a new tab
Important: make sure that you have a permission to add new tabs in MS Teams.

8- Add Website tab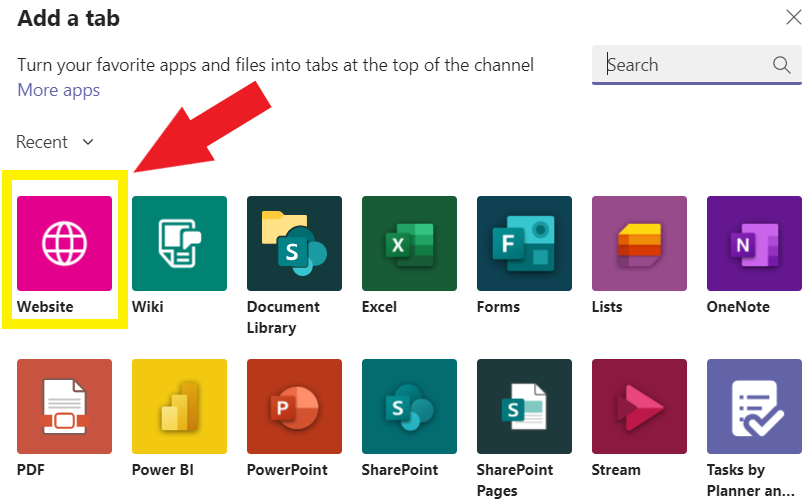 9- Fill tab name and paste extension link into "URL" field then click "Save"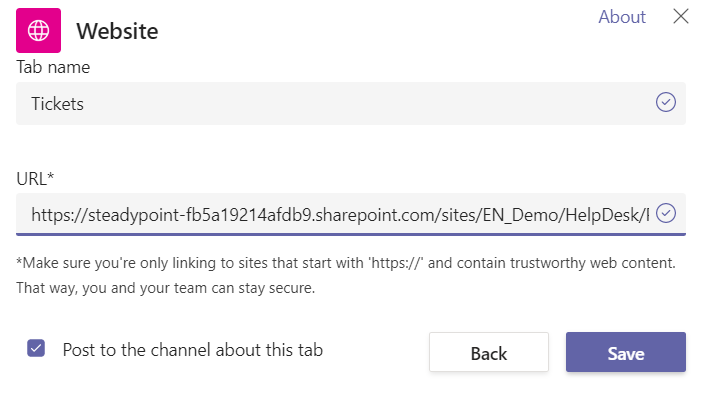 10- Done! You can show your tickets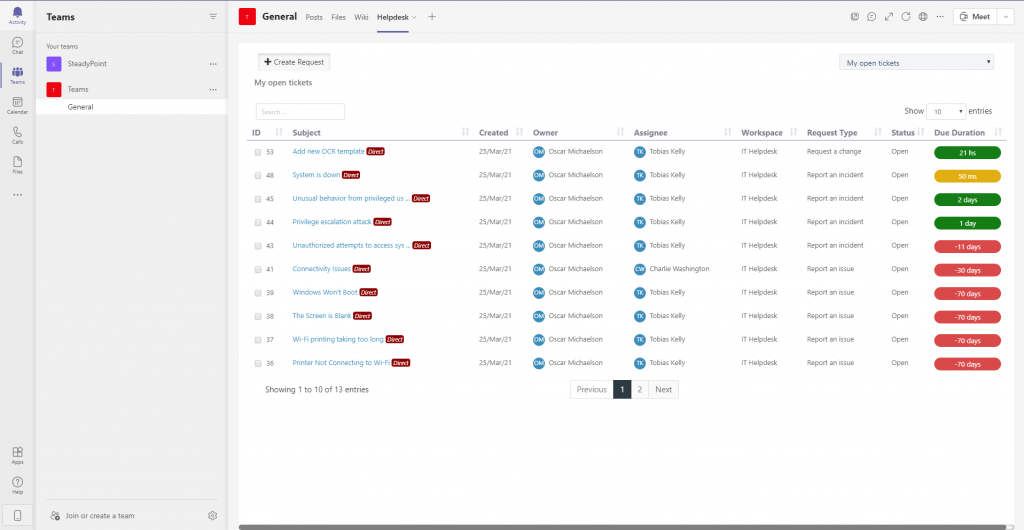 11- You can create a new ticket