Workspace Templates: Save Time and Effort
What is a Workspace Template?
Workspace templates are pre-configured layouts created for specific types of queries categorized per department / service. Different kinds of requests were added to the templates by adding several Request Types with customized forms and workflows, thus addressing different needs.
---
Why use a Workspace Template?
The newly introduced templates can speed up the initial setup of SteadyPoint Helpdesk. In fact, templates are one of the most critical features of any helpdesk. Simply put, templates can:
Save a great amount of time and effort for your IT team.
Help IT teams quickly deploy SteadyPoint's ticketing system.
Improve service quality given that these were built by a group of experts with an extensive background in creating templates for different needs (including forms and workflows).
Provide a starting point from which companies can further edit these templates to exactly meet their needs (because these templates are customizable).
---
HR Template
An HR department is a key part of any organization, since it plays a fundamental role in every area of the business. Though HR team typically needs to respond to a wide variety of queries – luckily, with Helpdesk, companies don't have to reinvent the wheel for common requests and issues. Instead, they can use the HR template to cut down on setup time and eliminate the need to create an HR workspace manually.
---
How to use a Workspace Template?
Create a workspace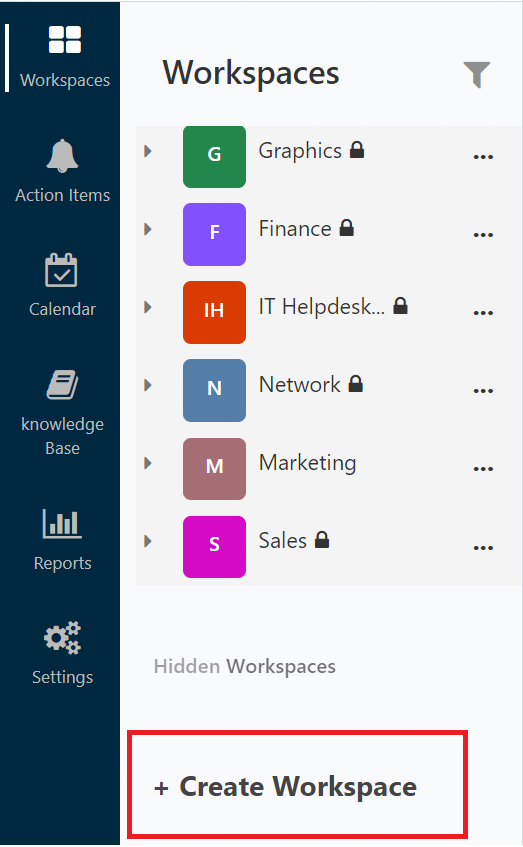 Select from a template > HR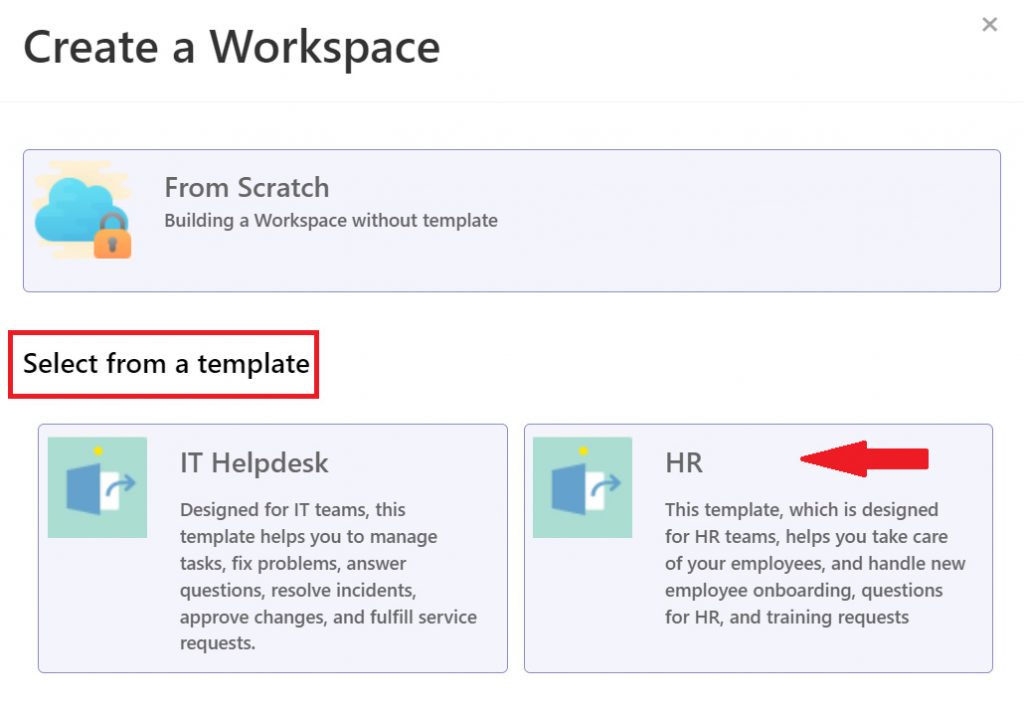 Click on OK to confirm

---
For which requests should the HR template be used?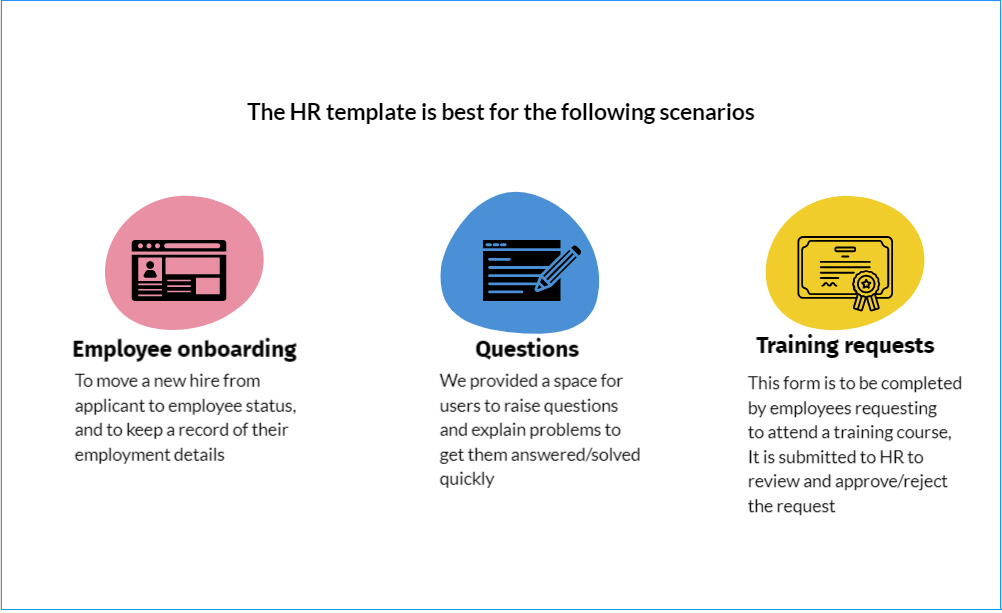 ---
Tailor the HR template to meet your team needs
Our current focus at SteadyPoint is to provide our clients with the essential features needed to expedite the deployment process, and that's why the workspace template feature was introduced.
However, since these templates are customizable, you can further tailor them rather than starting from scratch, hence improving your employee experience. Meaning, if this is not exactly what you're looking for in your forms and workflows, you can get what you want. In all cases, we ensure that our templates will save you time and effort.
We have created this guide to help you understand the templates feature in Helpdesk. We hope that it has helped you understand what an HR template is and how it can benefit your organization.