This guide will be used to trouble shoot problems with Malaf Archive.
Error 401: Unauthorized
If you're getting a 401: unauthorized error while attempting to log into Malaf, this error is a result legacy authentication being turned off. You can read more about what Microsoft have to say on legacy authentication here. If you want to read about the connection between legacy authentication and SharePoint Online, click on this link.


As for fixing the issue at hand, follow these steps:
1) Start by going to the SharePoint Admin site. Under Policies, select Access Control.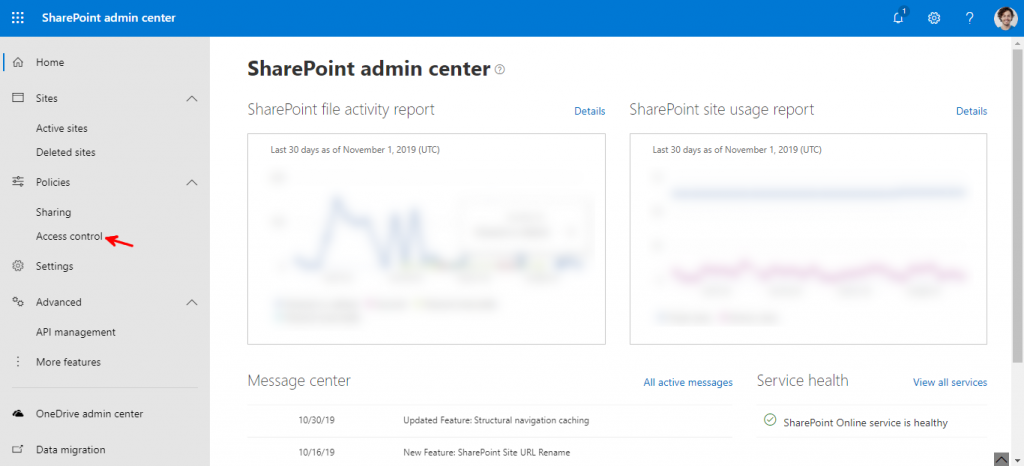 2) Click on Apps that don't use modern authentication.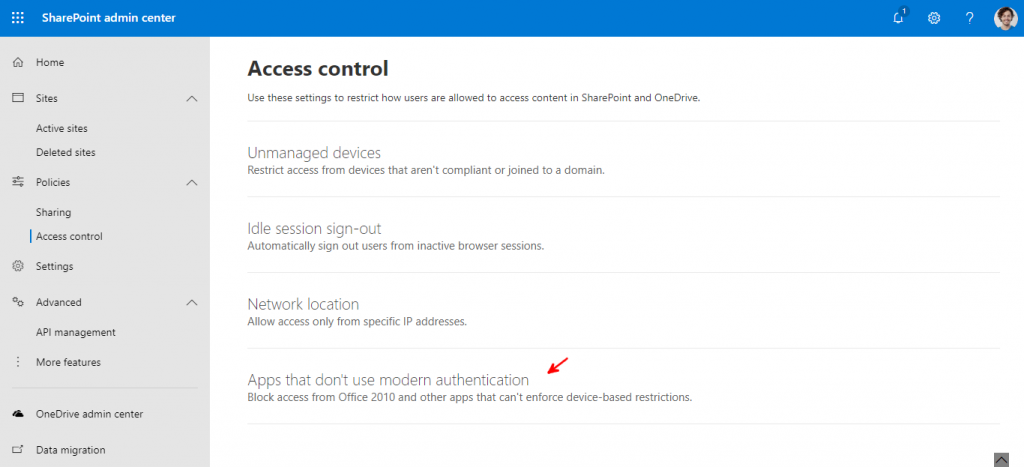 3) Press on Allow access and click save.
Note: It takes at least 24 hours for this change to take effect.
Malaf can't detect a Scanner
If Malaf can't detect your Scanner, you need to double check that the TWAIN protocol for that scanner is installed. To do so:
1. On windows, follow this path
C:\Windows\twain_32
2. You should find all the installed twain protocols for your scanners under this path. This is the path malaf reads from.
3. As you can see, there are two different scanner drivers installed on this computer: HP Color LaserJet Pro MFP M477 and HP ScanJet Pro 3000 s3. We will check the folder for the latter.
if you can find the file HPScanUI.dll then Malaf should find your driver. If the folder isn't there, the scanning driver isn't installed properly, and you will have to go to the scanner's website and install the full scanning driver.