Miscellaneous Setting page contains the system-wide settings that can be configured by the system's Global Admin.
Under the Miscellaneous Setting you will find he below items:
– Title of the Add-in
– Single entity name
– Plural entity name
– Auto Close Period
– Daylight saving time
– Ticket ID format
– Allow edit posts
– Allow delete posts
– System color
– Icon
Accessing the Misc. Settings
Go to Settings > General Settings > Miscellaneous Settings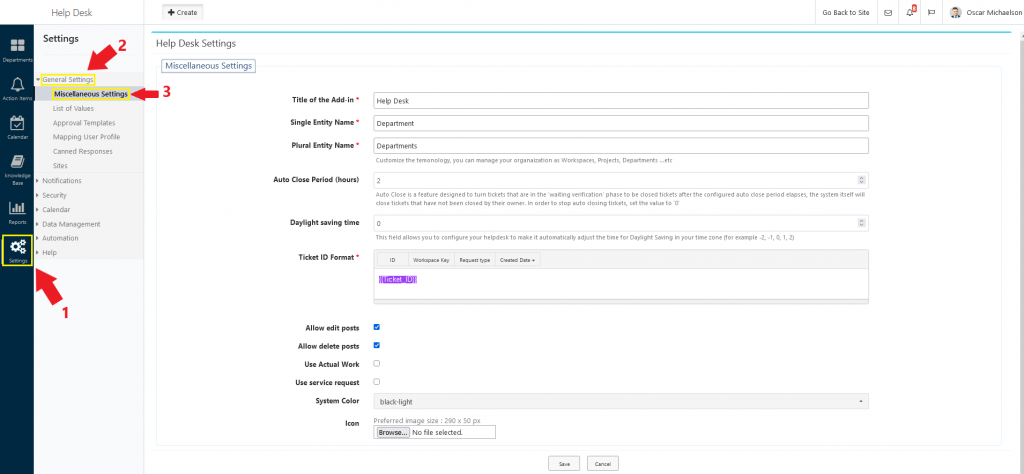 ---
Title of the Add-in
You can change the display name of the add-in

i.e. change the name to "SteadypPoint"

---
Entity Name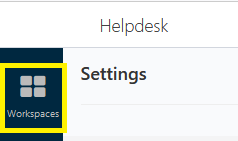 The default entity name is "Workspace" (Plural is "Workspaces"), you can rename the entities according to your classification.

You can rename the "Workspaces" to "Departments"

---
Auto Close Period (hours)
This feature is designed to turn tickets that are in the 'waiting verification' phase to be closed tickets after the configured auto close period elapses, the system itself will close tickets that have not been closed by their owner. In order to stop auto closing tickets, set the value to '0'.

---
Daylight saving time
This field allows you to configure your helpdesk to make it automatically adjust the time for Daylight Saving in your time zone (for example -2, -1, 0, 1, 2)

---
Ticket ID Format
This sections allows you to set the ticket name format.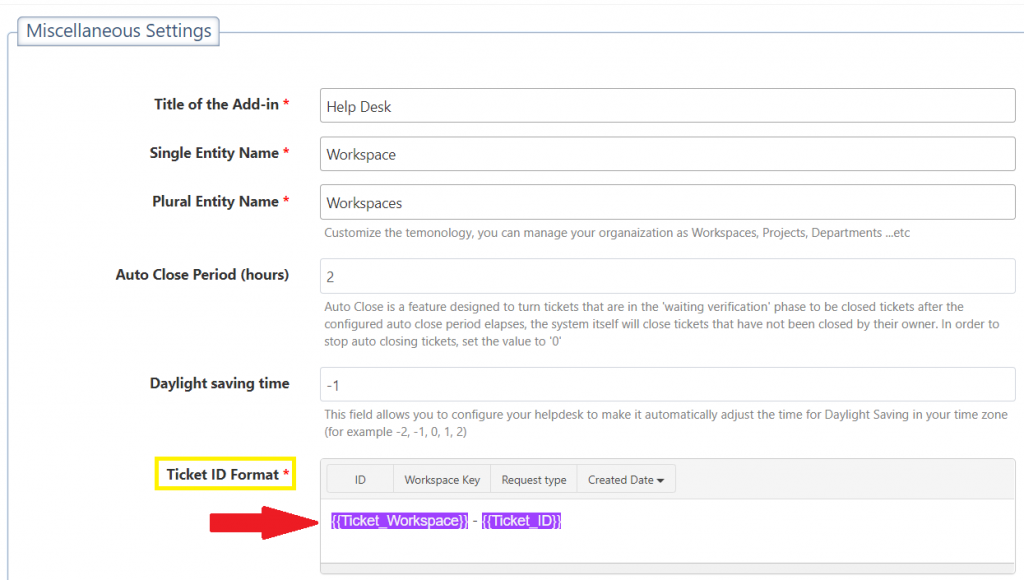 The ticket ID is displayed next to the tickets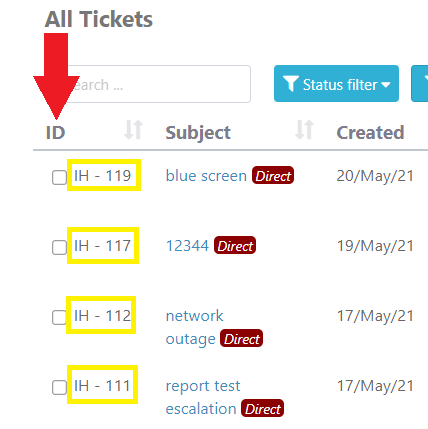 Change the ticket ID format

Changing the Ticket ID format will be reflected on the created tickets.

---
Posts
These check boxes active/ de-active the edit and delete options for the comments on all system tickets.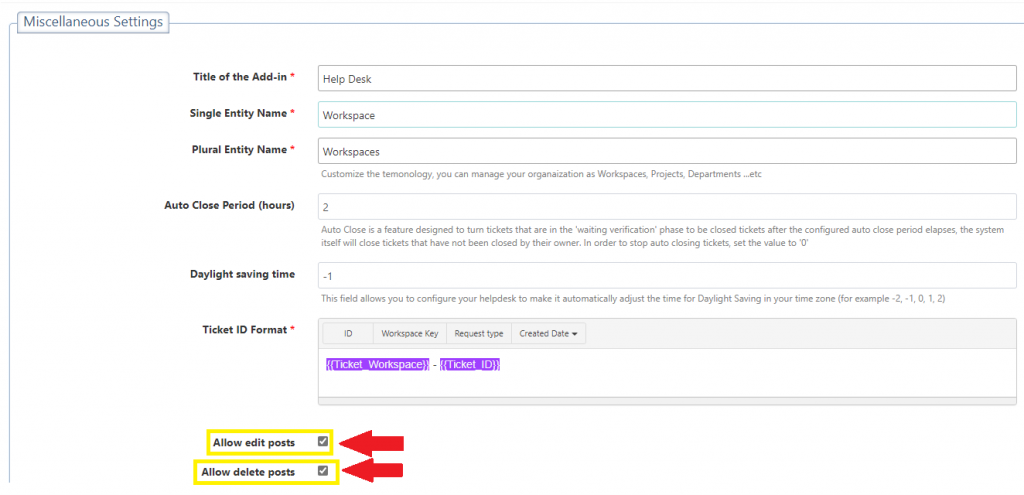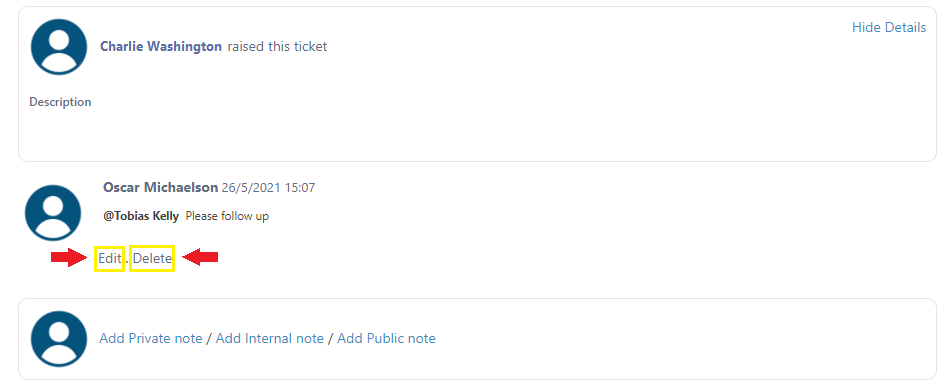 ---
Use Actual Work Time
This will make actual work input appears in handle ticket form.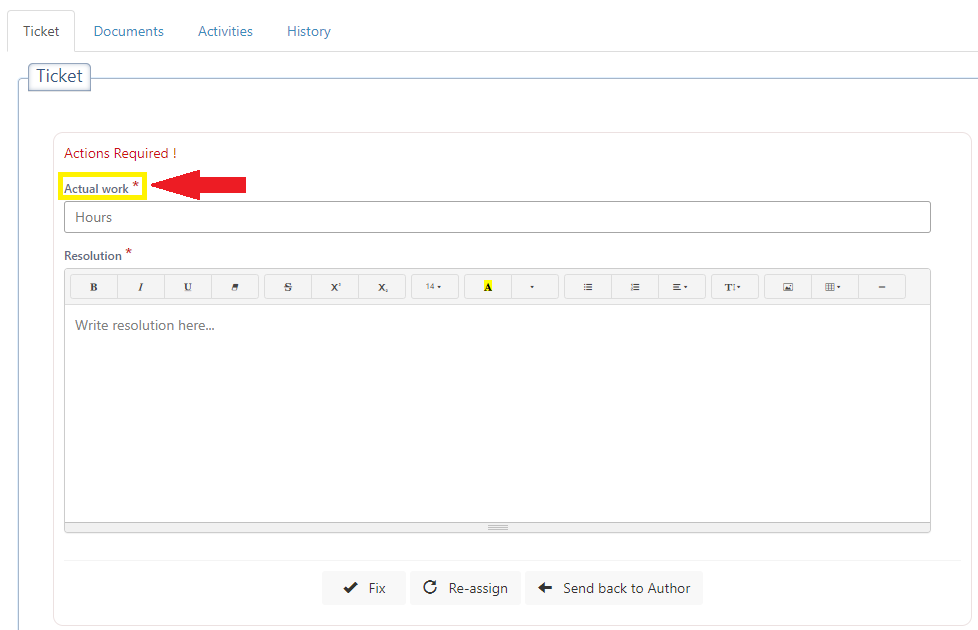 ---
System color
This options allows you to change the color theme of the system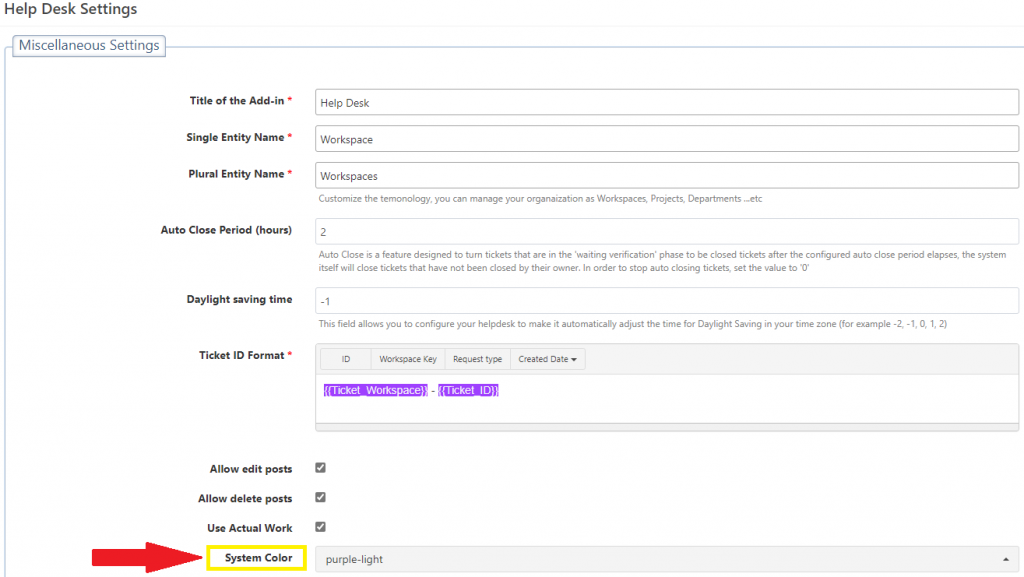 You can choose from the available color themes

---
Icon
You can choose to add your company's logo on the top left side of the system screen.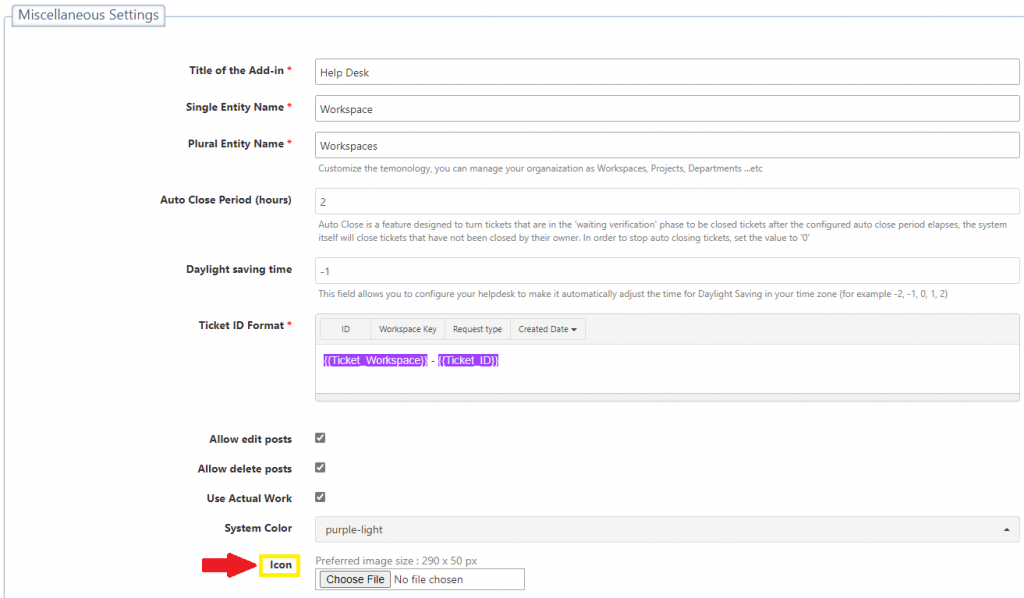 After choosing the Icon/ Logo, click on Save. The Icon will be visible on the top left corner