Create a SharePoint Group
Select a department to assign a ticket to, rather than an individual. Your different departments (e.g., HR / Sales / Finance) will be divided into different teams and group team members into different SharePoint groups.
1) Access through Settings > General Settings > Group Management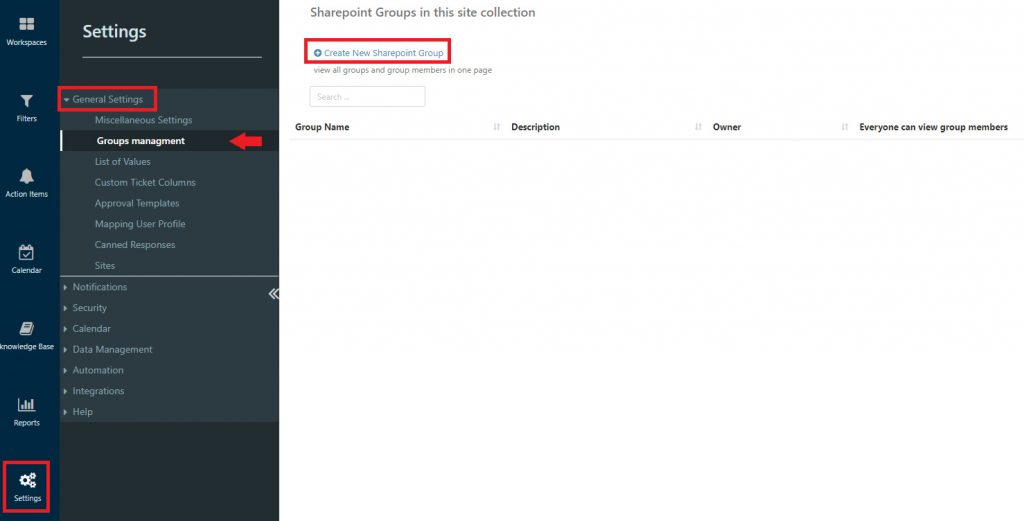 2) Fill in the missing blanks that best suits your groups description.
Important information:
Make sure under Group Settings (Who can view the membership of the group) is on "everyone".
Make sure under Give Group Permission to this site (Choose the permission level group members get on this site: https//steadypoint.sharepoint.com), "Contribute" is ticked before proceeding.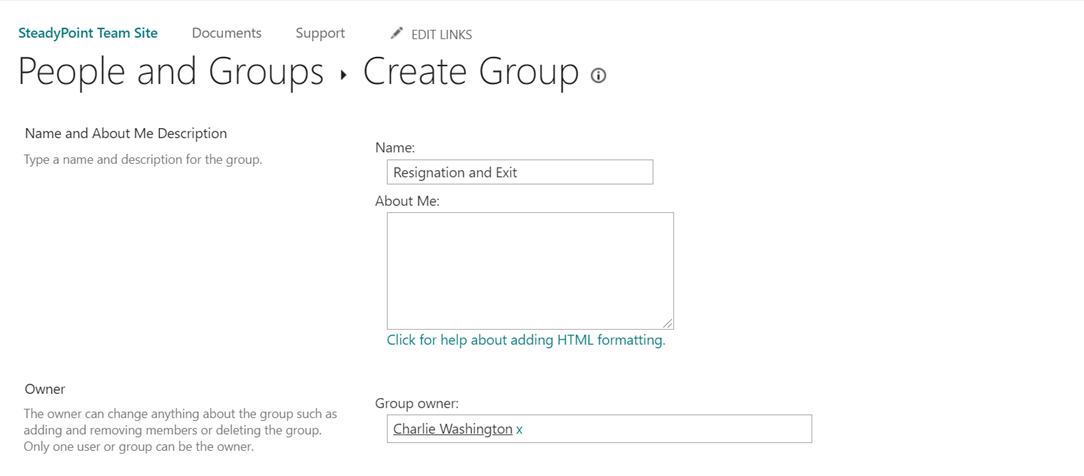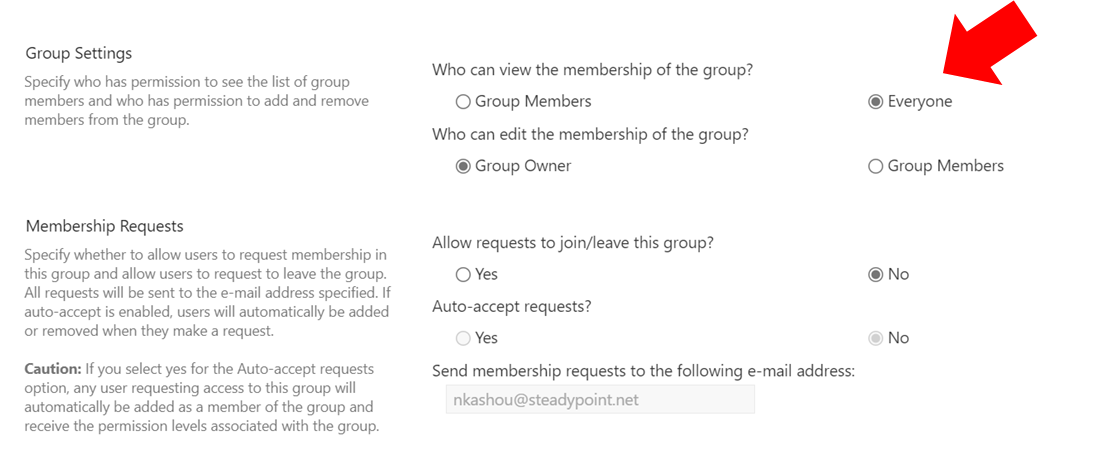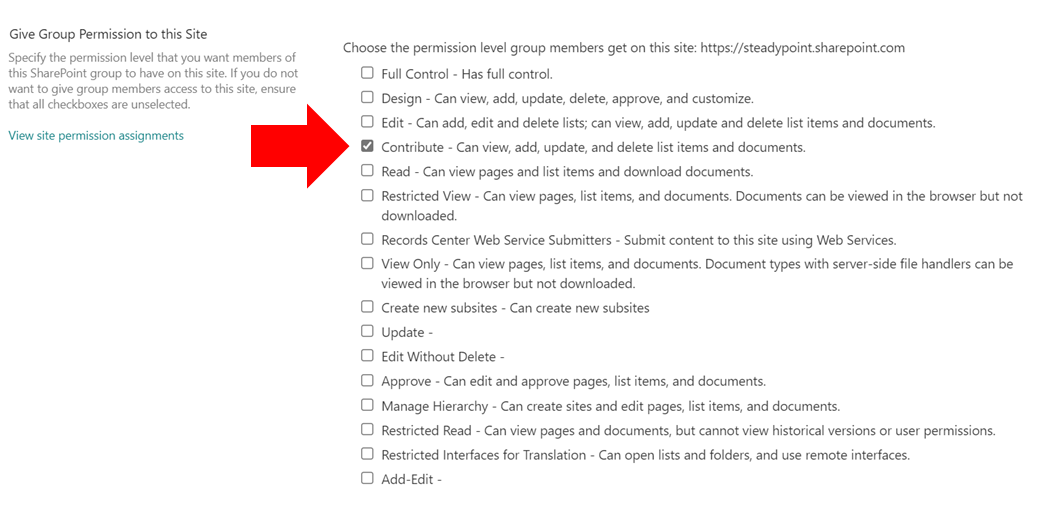 You will then be redirected to the homepage
3) Add your team members to the group through New → Add Users/Add users to this group.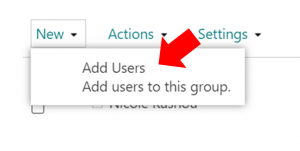 After adding your team members,
4) Click on Share and your team is ready!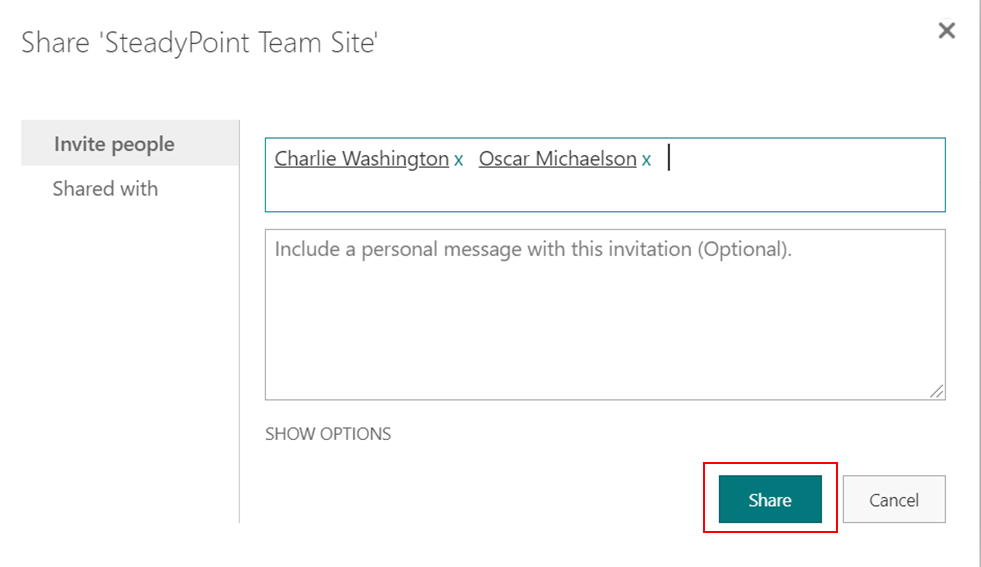 You can now close the page and go back to the workspace.