SteadyPoint Helpdesk Update 1.0.2.5 – Let powerful search help you navigate your Helpdesk
At SteadyPoint, we believe in continuous improvement to offer a helpdesk that caters the evolving needs of the world of communication. Our team is constantly striving to build the features you need to offer the best services. Here we are with a list of all the new features and enhancements released this month.
Search Box
Power Automate supporting more than a solution
Moving tickets between different workspaces and request types
Categories and subcategories have been added to the Form Builder and can be marked as required
A new trigger action when comments are added to tickets
Group Management
Design enhancement
Performance enhancement
General bug fixes
---
Search Box
No more going all the way to page 369 to find that piece of information you're looking for! Search helps both agents and users find exactly what they are looking for quickly and easily.
The search bar enables users to search ticket numbers, subjects, stakeholders names (i.e. author, owner, and assignee), workspace, request type, category, subcategory, description, resolution, priority, status, and custom fields.
By entering a few letters into the search bar, users can search for keywords and phrases before submitting their own tickets which prompts them to find their own resolution. In this way, search functionality can reduce the number of repetitive tickets that agents need to handle saving them time from answering the same tickets over and over again.
On the other hand, your agents can use it to locate those tickets that need quick action without having to scroll through Helpdesk. In a nutshell, this function can be used to improve the speed of response and resolution.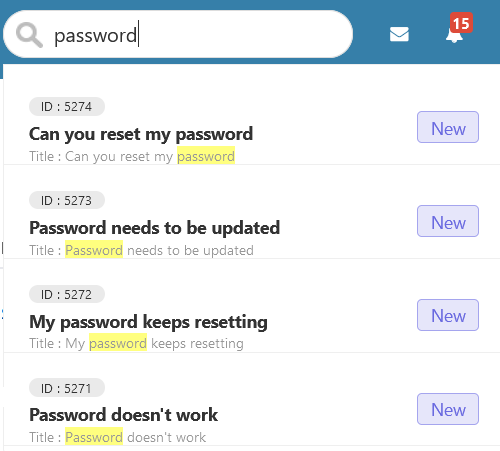 ---
Power Automate with more than a solution
Would you like to define an email for each department by which tickets can be sorted and added to a particular workspace? This has already been solved and now you can define an email for each department and route tickets to workspaces based on the email from which they were received.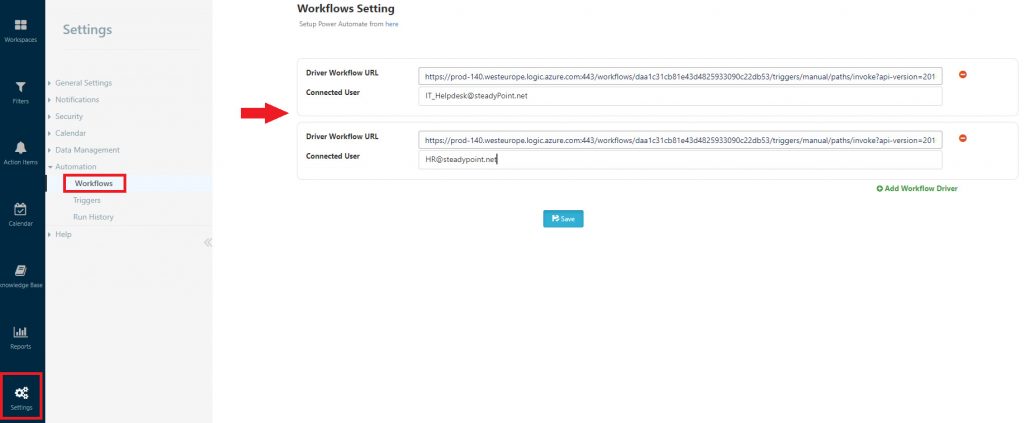 ---
Moving tickets between different workspaces and request types
Tickets may pass through multiple departments before they're finally solved. Sometimes, that's part of multi-stage approvals; it can also be a customer support team working on an incident with other teams to find the right solution, just to name a few. This module helps users build cross functional workflow and route questions, incidents, and approvals to different agents from different departments.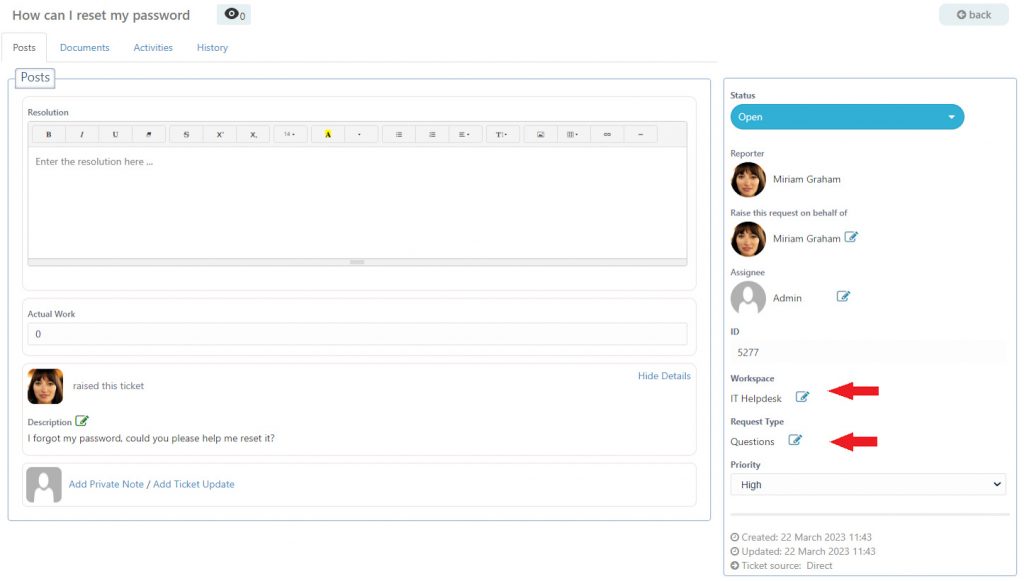 ---
Mandatory categories and subcategories
In this release, categories and subcategories were added to the Form Builder to enable admins to mark them as required or unrequired. So, if you believe that you want your users to mandatorily populate these fields, then don't forget to check the boxes and make them Required.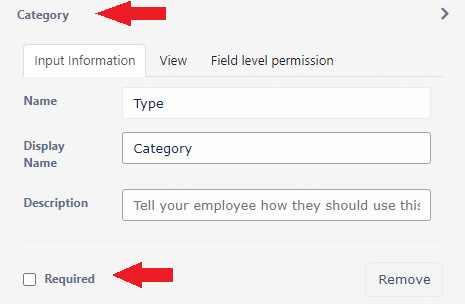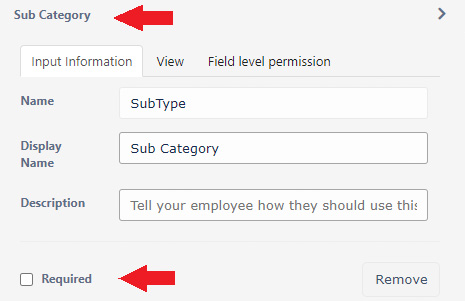 ---
A new trigger action: Comments added
Different types of comments can be added to submitted tickets by different users using Helpdesk and emails alike. So, what if you want to fire a reaction that runs in response to adding a comment by the ticket's owner from Helpdesk for example? Fortunately, this scenario can be translated into actions using the trigger module. We've added a trigger action called Comments added and you can furtherly specify the action by defining:
Commenter (i.e. owner, assignee, reporter)
Comment source (i.e. Helpdesk, email)
Comment type (i.e. public, private)

---
Group Management
From now on, you'll be able to create groups from the Group Management option added to Helpdesk settings.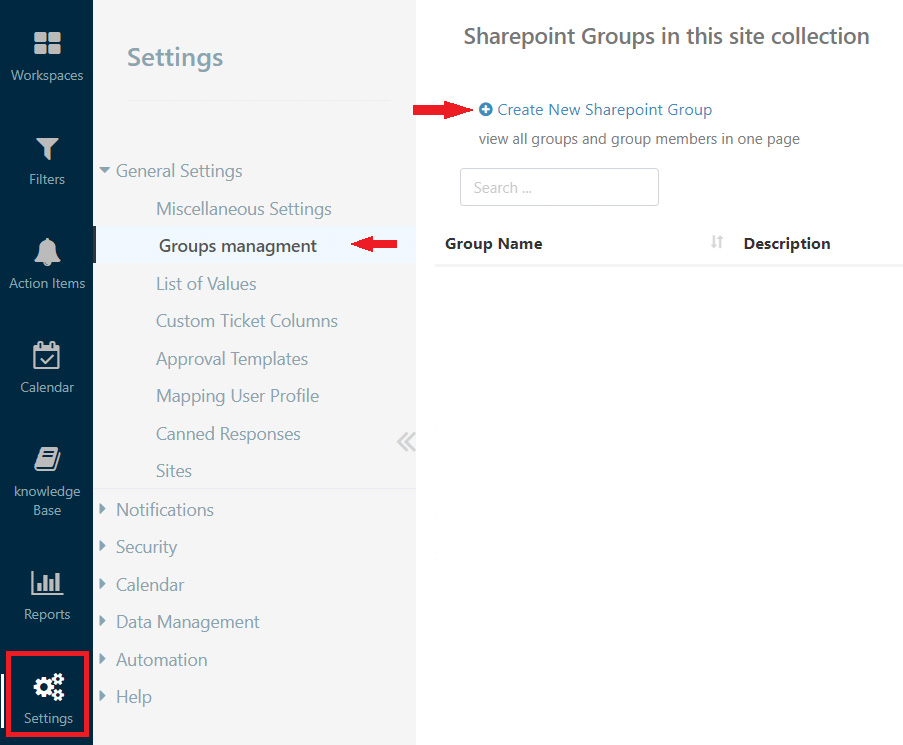 ---
Design Enhancement
We've redesigned the filter in a way that helps you customize your ticket list based on two values at once: Status and user. For instance, if you want to see those tickets in the open stage that are assigned to you, then create a filter that looks like the one below.