Workspace Templates: Save Time and Effort ( Part 2 )
A big part of any company is IT support; this is particularly true in this era where there is a huge shift towards using technology. Thus, IT helpdesk plays a crucial role in the success of companies. They, in general, look for a streamlined process to handle the IT support, and our workspace templates go a long way in ensuring this. But how?
Typically, IT teams respond to a wide variety of queries – fortunately, with Helpdesk, these have been taken into consideration and an IT Helpdesk template was designed to serve as an internal home page for your IT support team. We covered five different types of queries added in Helpdesk as Request Types, each with a suitable form and workflow. So what?
The IT Helpdesk template offers a powerful way of handling the IT support work. This means you don't have to reinvent the wheel. Instead, you can use it to cut down on setup time.
In this article, you can learn how to use IT Helpdesk and in which scenarios the template is best used.
---
How to use a Workspace Template?
Create a workspace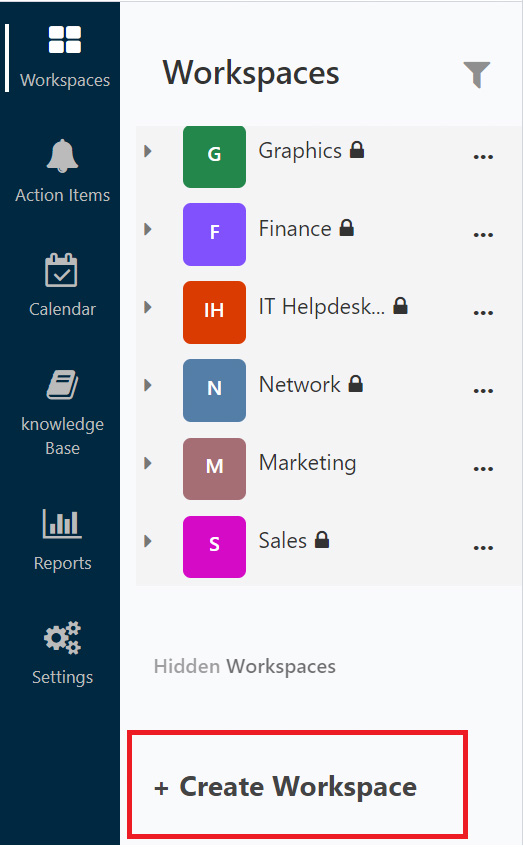 Select from a template > IT Helpdesk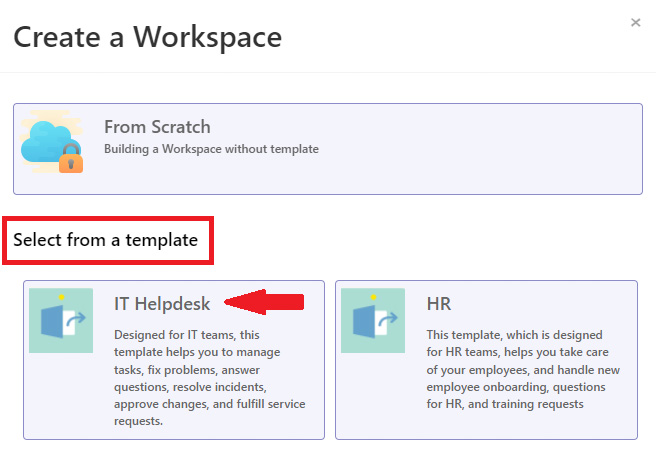 Click on OK to confirm

---
For which requests should the IT template be used?
The IT template is best for the following scenarios: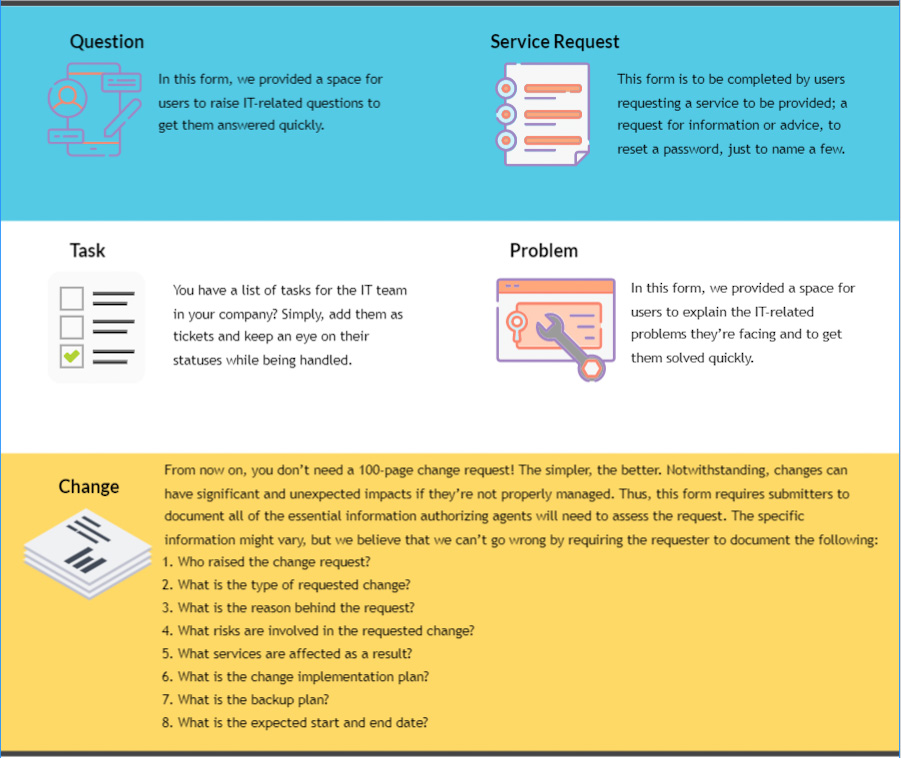 In short: Don't reinvent the wheel, just improve it!