Approved Builders (AB) is a large construction and real-estate development company in the United States of America. The company has just decided to start using Helpdesk and reached out for guidance in the configuration process.
Internally, the company wanted to create an entity for the Engineering Department and categorize raised tickets based on the construction workflow. "After creating an intensive list of project requirements, the Building Information Modeling (BIM) team builds an intelligent model and prepares quantity takeoff to be used by the Cost and Time Estimation (TCE) team. The procurement team, then, purchases the required material at the time specified by the preceding group", the Projects Coordinator at AB said. Once the scenario was fully understood, we prepared a workflow to simulate the construction process including the main info each team is interested in, and the deliverables in each stage. The timeline below highlights the main points in the process: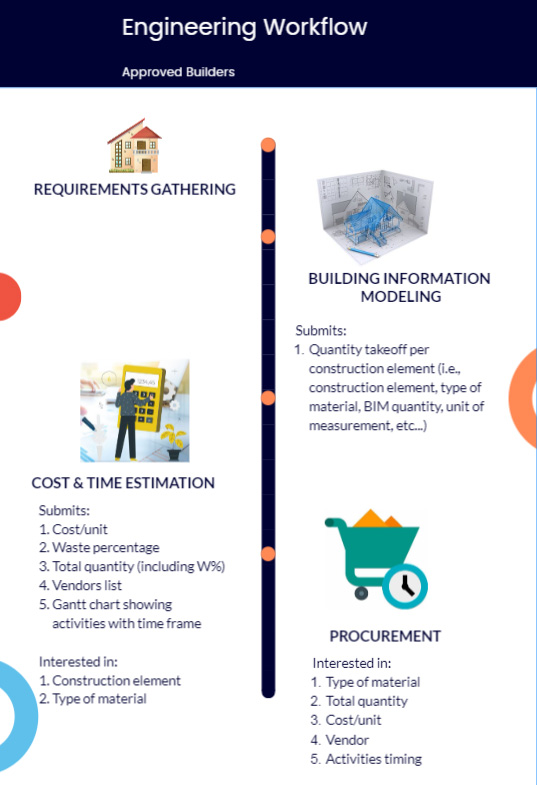 ---
In Helpdesk, we decided to create a workspace called "Engineering Department" and to add three request types underneath: BIM, Cost and Time Estimation, and Procurement. In principle:
The BIM team raises a ticket to the CTE team with some data extracted from the BIM model.
The second team, in its turn, works on the data and adds extra info to the same ticket.
After generating all the required data, a new ticket with all the info will be submitted to the procurement team to take the needed action at the right time and to be archived.
Thus, our product specialist translated all the ideas into a roadmap approved by AB. The fundamental point we agreed on is building a form for the different request types, yet different views.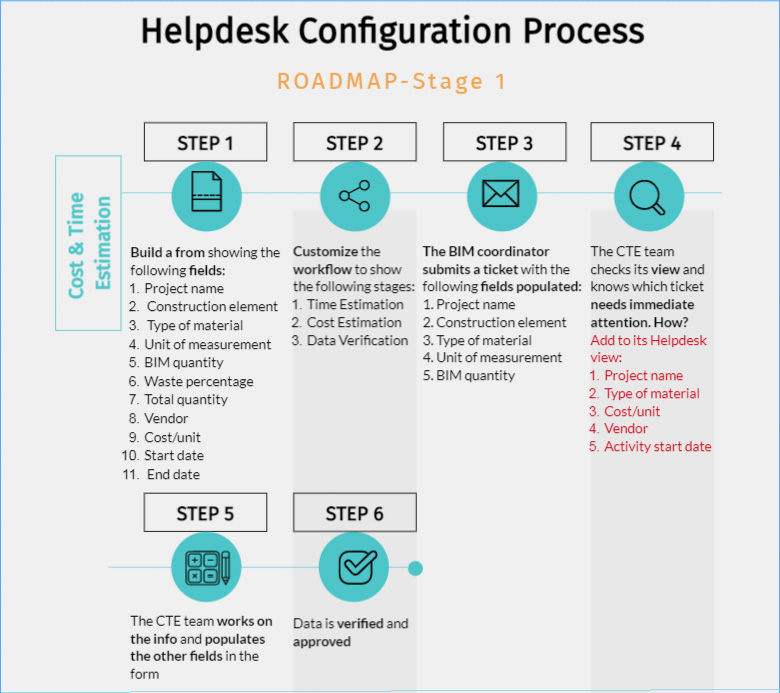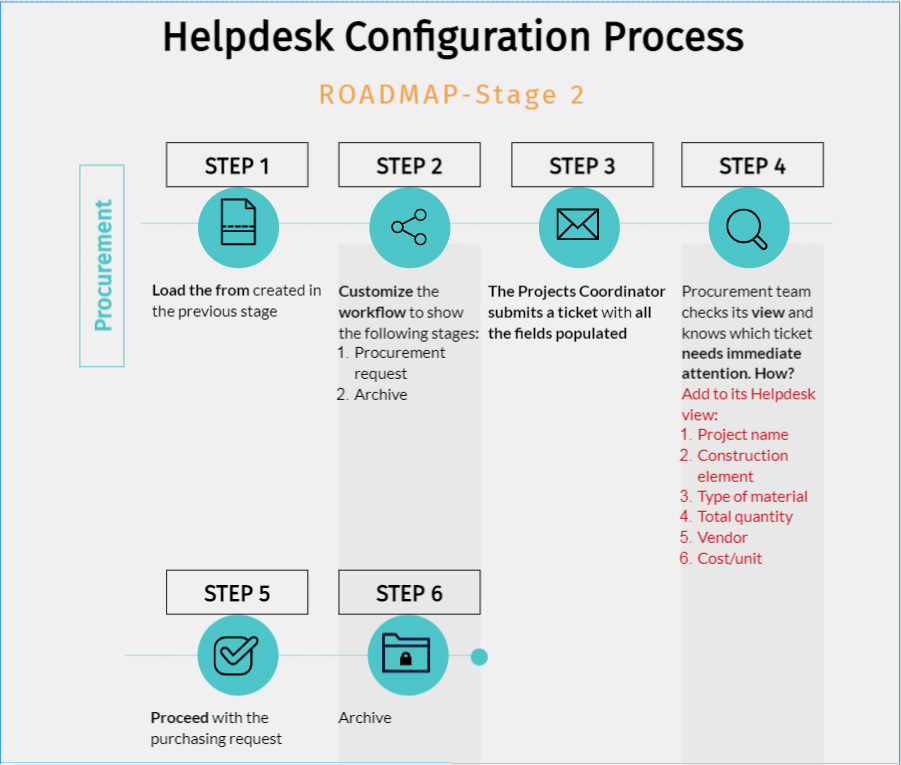 ---
I
In Helpdesk, these are translated into the following form and views: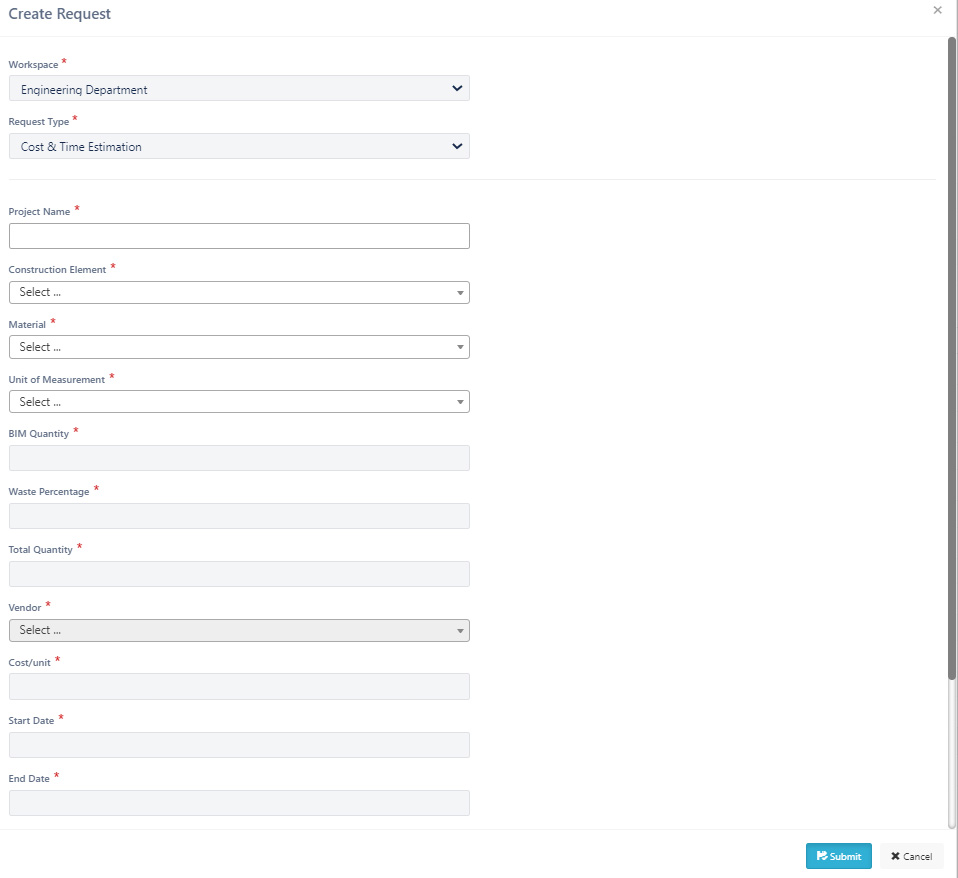 ---

The view example above illustrates our understanding of the main info this team will be focusing on when receiving a ticket, and hence expediting the process of handling tickets. For instance, if the team knows that the LSU project currently takes priority over other projects, then it intuitively starts working on its requests. In addition, since the team is familiar with how the construction process takes place on site, then undoubtedly, it handles requests in a sequence simulates what happens on site (i.e., Footing, column necks, slab on grade, etc.).

The procurement team, on the other hand, focuses on the start date of activities, type of material, quantity, cost/unit, and vendor. This implies grasping the info needed to handle the request just at a glance and in less than a sec!