Field Level Permission / Form Builder
Field Level Permissions control whether a user can view and/or edit the value for a particular field in a specific stage.
1) Select Form from the drop down menu next to Request Type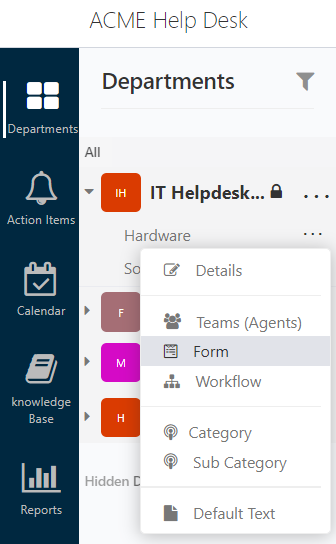 2) Add a Field (by selecting text) or Edit an existing field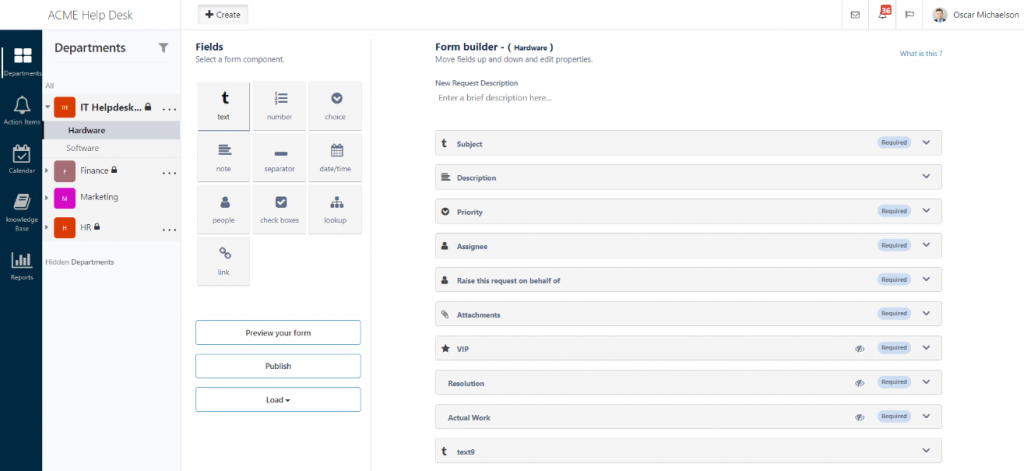 3) If you chose to add a new Field, fill in field information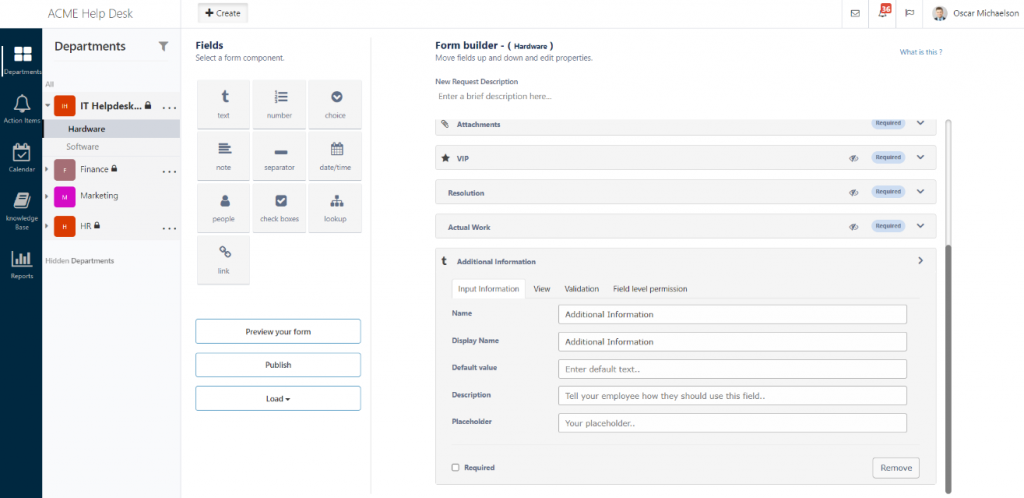 4) Select Field Permission
The image below illustrates the default stages are accessible for viewing and only the creation of a ticket is selected to allow access for users to edit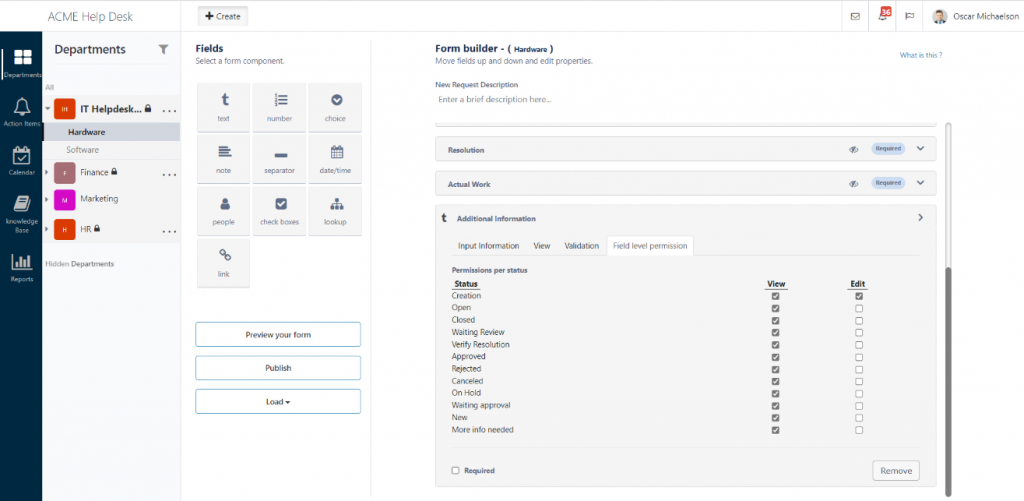 End-User Point of View
Below illustrates an example form from an end-user point of view that has access to edit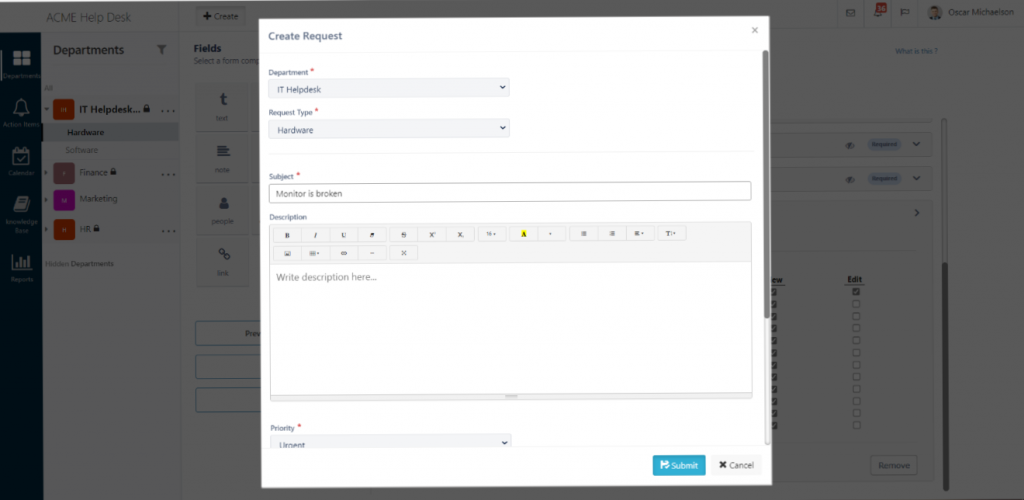 For example, if Open is selected to allow access for editing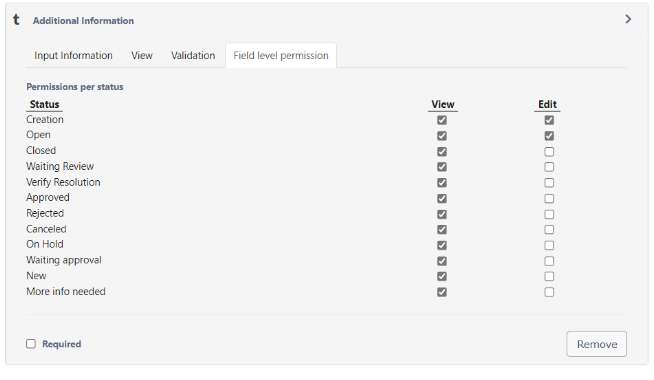 Then users will be able to edit Additional Information from an open ticket strictly in the Open stage only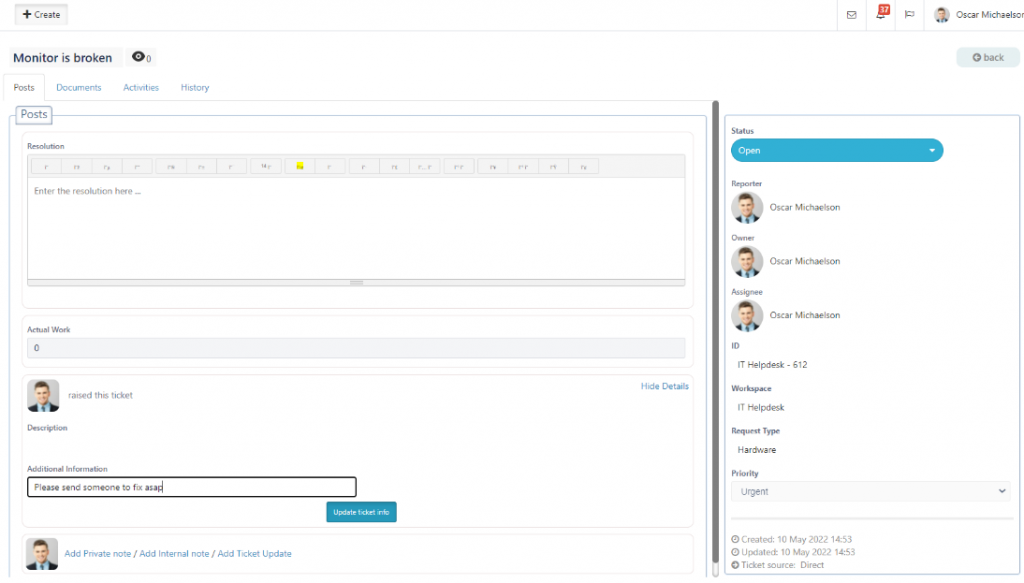 For example, Verify stage was not selected for editing. During this stage, the assignee will not be able to edit the Additional Information Field.