Re-opening closed tickets
In some cases, a resolved issue could repeat itself. Re-opening closed tickets was introduced to avoid creating a new ticket involving the same issue. Instead, the workflow would start again through the same ticket that was raised previously.
Select the three dots next to the Request type and a drop-down menu will appear. From the drop-down menu, select Workflow
2) Select "Closed" Stage
Add Outcomes;
Outcome Name
Go to Stage: Select the Stage this action will go to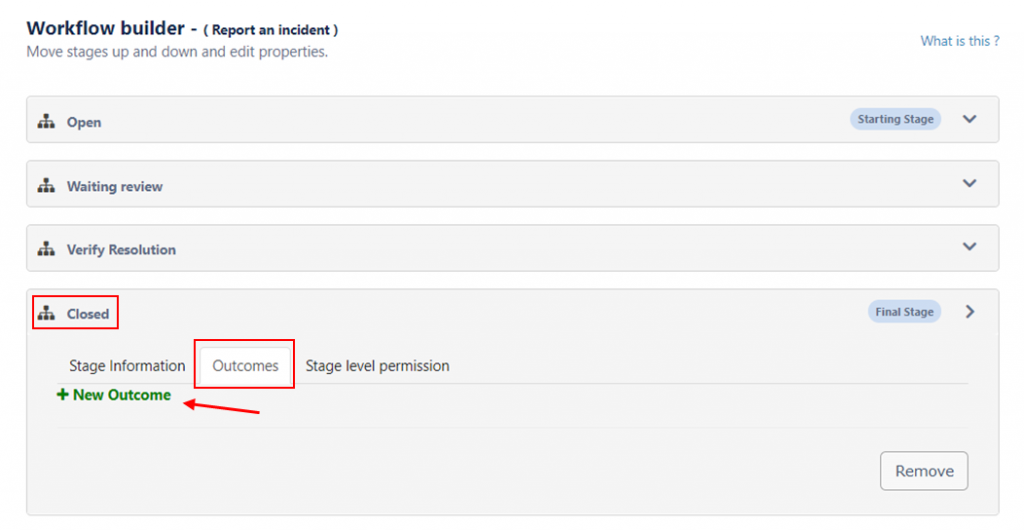 Outcome 1
Outcome Name: Re-open
Go to Stage: Open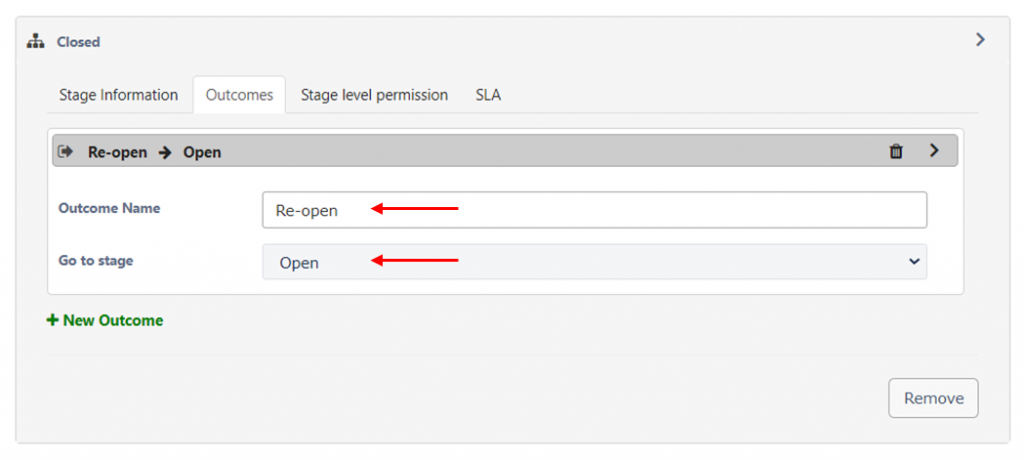 3) Publish
This is what the status of the ticket would look like once it has been closed!