A knowledge base is a collection of documentation/resolutions that often contains answers to frequently asked questions, how-to manuals, and troubleshooting instructions. Its goal is to make it simple for individuals to find solutions without having to seek assistance.
Accessing the Knowledge Base
Click on the "Knowledge Base" icon.

Adding new entries to the Knowledge Base
Adding a new entry directly from the knowledge base module.
Go to "Knowledge Base"

Click on "+ New item"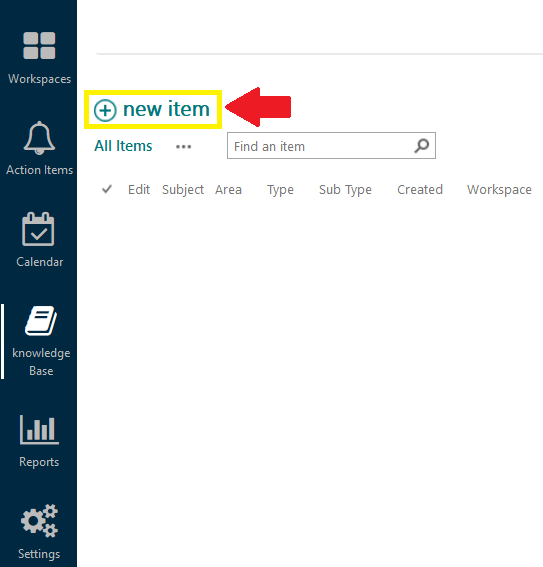 Fill in the fields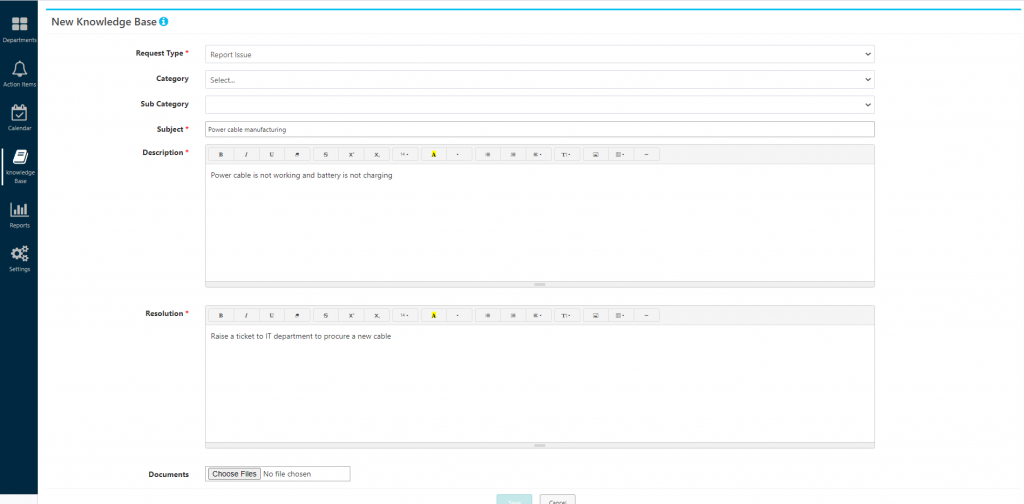 Request Type: Select which Request Type you are connecting the knowledge with.
Category: Select which Category you are connecting the knowledge with.
Sub Category: Select which Sub Category you are connecting the knowledge with.
Subject: Input the Subject/title of the issue.
Description: Input the details of the issue.
Resolution: Input the resolution to the issue and how to fix it.
Documents: Attach relevant documents to the specified issue