In certain instances, creating a ticket requires certain on-boarding instructions. This is where default text comes into play and can be used to specify required information per problem category for any level in the problem catalog.
Creating a new Default Text
1. Go to Workspaces > Request Type > … > Default Text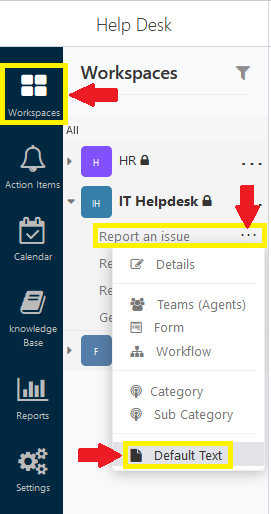 2. To create a new default text, click on new default text.

3. From the dropdown menu, select the problem category you want the default text to accompany on every ticket created under it and click save.

4. Now that you have created a default text, every time a ticket is created with under that area, type and sub-type, the submitted default text will show up in its place.